#72 Special Things to do in Switzerland, Attractions, Food, Festival & Cost of living
Christmas in Switzerland: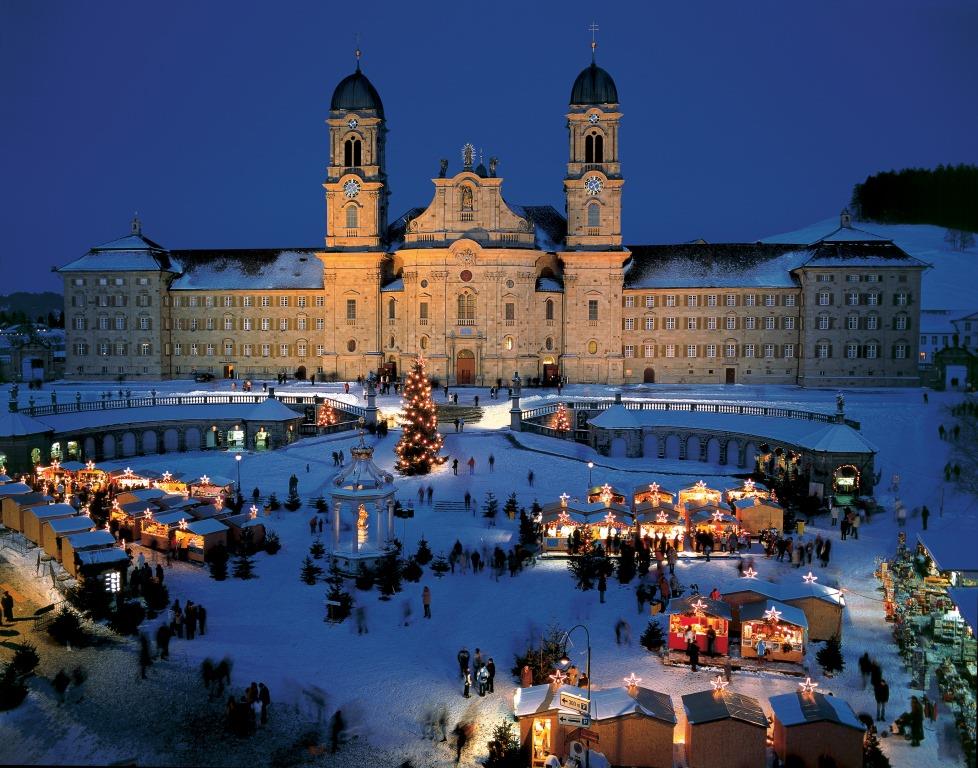 Christmas is the birthday commemoration of God Jesus as we all know very well and the celebration of this most sacred carnival is not exceptional in Switzerland as well! Though, a few rituals of Christmas are varied in this country which depends on the territories. As in, the United States and other European countries have one or two Christian communities, but, Switzerland has German, French, Italian, etc. different areas along with different societies, and for this reason, Christmas custom is varied at those cantons with a few innovative traditions.
During this commemoration, you can see various types of parades from different local traditions, several sorts of carol singings, several kinds of prosperous processions, where people used to drape numerous types of gorgeous clothes along with some mystic masks.
Decorating Christmas tree, keeping wrapped gifts underneath the tree, hanging socks, putting surprising things into socks, embellishing houses with candles and electric lights, etc. are some common activities you can see is many regions of this country, during the celebration of Christmas.
Generally, Christmas celebration begins from the last second week of December and celebrates till the New Year eve, in the foremost western countries. But, in Swiss regions, especially in the countryside areas, the celebration begins 23rd to 24th December night and continues still the first week of January. In Appenzell and Ausserrhoden, the commemorations take place from 31st December to the 13th January of the next year!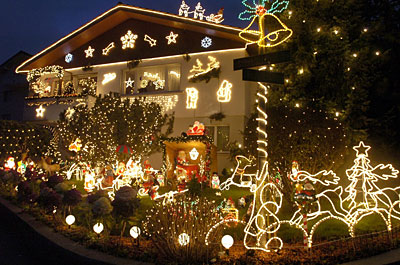 Some Swiss countryside areas celebrate their Christmas with baby Jesus, where a few give tribute to the God with sacred songs draping traditional dresses. Though the utmost dwellers of this country love to rejoice this festival with lots of entertaining programs, parties, and parades, yet at the main event or Christmas eve, they always seem to spend time or taking dinner with their families. As Swiss country believes that Christmas is the joyous family celebration from all aspect! Thus, you can find that on the night of 24th December, the entire members of a family treat themselves to a lavish Christmas dinner.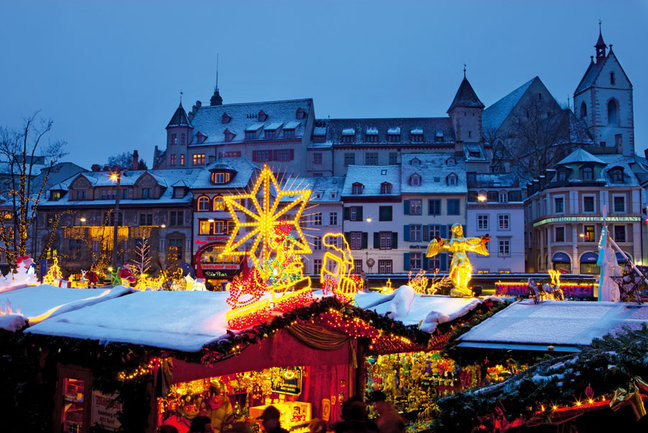 There is one more exceptional thing we should mention about Christmas of Switzerland and that is the Santa Claude function in this whole carnival. We have been believed since our childhood that Santa Claude brings gifts for children at the midnight on Christmas Eve. But, in some Swiss regions, especially the Catholic areas it has been trusted that 'Christkind' or 'Le Petit Jesus' brings these gifts for children during this holy occasion. In some German-speaking region, gifts bringer conveys gifts on 6th of December unlike other western countries, where it has been seen on the 24h night, after midnight!
Christmas in switzerland reference holidayspot.