Splashing Colors: 23 Inspiring Colored Paper Designs & Craft Ideas
chippewavalleyfamily.org
Are you ready to embark on a kaleidoscopic journey of creativity and imagination?
Let's dive into the enchanting world of colored paper and discover how this versatile medium can elevate your crafting experience to a whole new level!
🎉Imagine having an entire spectrum of colors at your disposal, just waiting to come alive in your hands!
🌈 Colored paper offers a treasure trove of hues, from bold and brilliant to soft and subtle shades.
With a rainbow of options, you can effortlessly express any emotion or idea through your craft projects. 🌟
Colored Paper Crafts & Design Ideas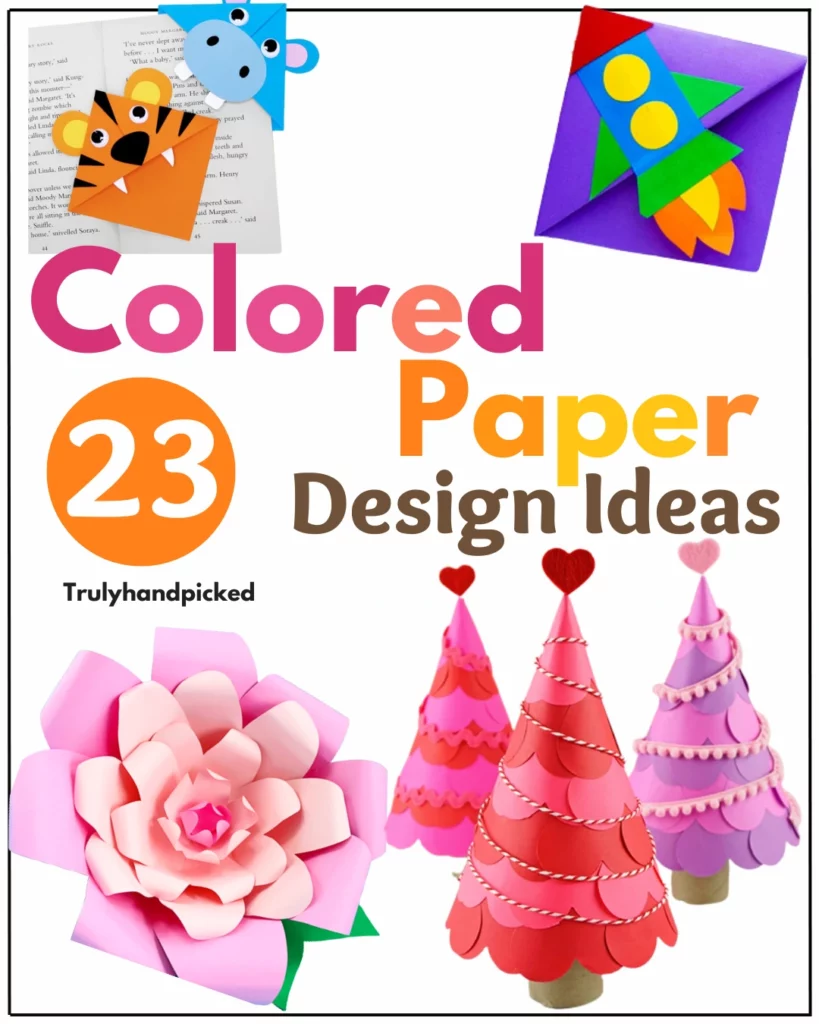 Unleash Your Creativity: With colored paper as your canvas, there are no limits to what you can create!
🌸 Origami animals that dance with joy, quilled masterpieces that tell stories, or vibrant collages that take you to far-off lands – the possibilities are endless!
This magical medium encourages you to explore new techniques and experiment with various crafting styles.
Dare to dream and let your imagination soar high! 🚀 Let's explore how this magical paper can turn your simple projects into vibrant and exciting works of art! 🌟✨
Giant Paper Flowers
These larger-than-life blooms are a delightful addition to any event or space, instantly mesmerizing all who behold them. 🌼🌿 Whether you're planning a special celebration or seeking a stunning decoration for your home, crafting these charming flowers will transport you to a garden of creativity.

Colored Paper Bookmarks
Explore an array of brilliant colors, playful shapes, and artistic designs that will add a touch of magic to your books and bring joy to your soul. Let's embark on this colorful journey of crafting and creating bookmarks that are as beautiful as the stories they hold! 🌸🎉

More Colored Paper Design Ideas
Step into a world of boundless creativity with our colorful paper design ideas! 📝🌟 From origami marvels to vibrant collages and 3D sculptures, this collection will inspire you to unleash your imagination and create captivating works of art with just a sheet of colored paper.
Let's explore the endless possibilities of colored paper and embark on a colorful journey of crafting!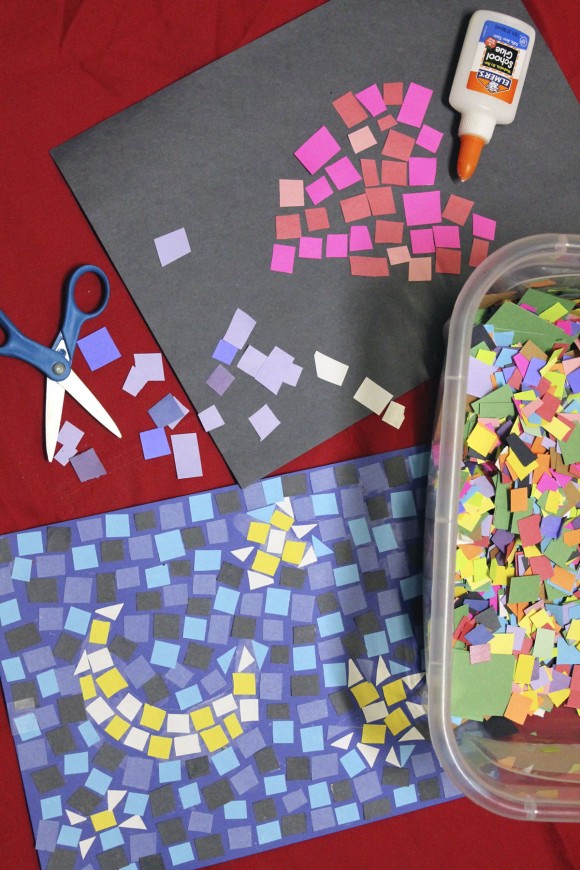 Decor your wall with this bright construction paper craft using 'paper mosaic as the main design.
Escape into a world of imagination and creativity with our collection of vibrant and artistic colored paper crafts and design ideas