Crafting with Buttons: 70 Button Art Ideas and Designs for Kids
www.pinterest.com
Buttons, those small, humble notions that secure our garments, hold an unspoken charm.
Beyond their utilitarian purpose, buttons are a treasure trove of artistic potential, waiting to be unlocked by the creative mind.
70 Button Arts and Crafts Ideas for Kids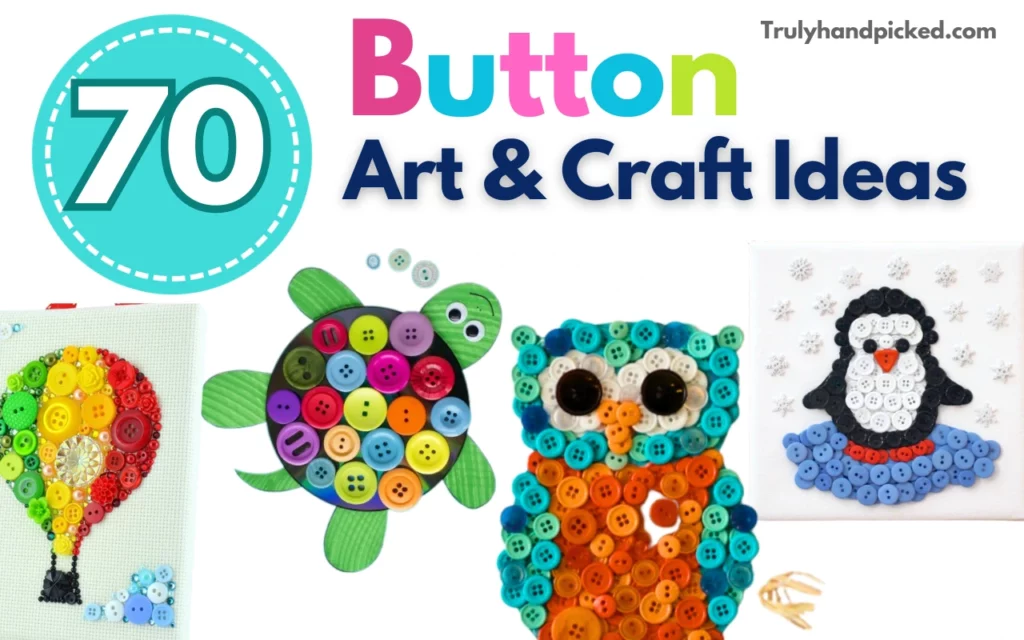 1. Pretty Canvas Project: Button Tree With Colorful Leaves And Flowers craftsbyamanda.com
2. Easy-to-craft Button Project: Starfish Ocean Craft For Kids alittlepinchofperfect.com



In this post, we invite you to embark on an enchanting journey through the world of button art and craft, where these tiny treasures are the stars of the show.
Whether you're a seasoned artist or just starting your crafting journey, buttons can be a versatile medium for all skill levels. From collages and mosaics to jewelry and home decor, the possibilities are only limited by your imagination.
So, grab your buttons, your glue, and your imagination. Let's begin crafting beautiful works of art, one button at a time.
Learn to craft the easiest button craft for your kids with this super simple project.
3. Simple Button Fish Craft With A Cute Underwater View iheartcraftythings.com
4. Diy Ladybug Craft: Fun Button Project For Kids www.easypeasyandfun.com



Join us in exploring a handpicked selection of button art and craft ideas that will inspire and delight.
Whether you're seeking a relaxing solo project or a fun family activity, there's something here for everyone.
Discover how buttons can be used to make greeting cards, embellish clothing, or even form intricate designs on canvas.
The magic of button art is that it transforms the everyday into something extraordinary.
We hope this collection of ideas sparks your creativity and encourages you to dive into the world of button crafts.
5. Easy Framed Button Heart Craft For The Beginners www.carrieelle.com
6. Quick & Easy Halloween Button Craft Monster Face persialou.com



Simple adorable button craft which is easy to make but actually intricate to seem.
7. Button Stick Tree Structure Craft For Kids www.hellowonderful.co
8. Diy Button Craft On A Paper Base: A Cute Bird Project aspectacledowl.com



9. Wonderful Flower Craft: Diy Button Flowers On A Colorful Canvas www.easypeasyandfun.com
10. Diy Earth Day Craft Button Wall Art makeanddocrew.com



Hot Air Balloon Button Art

Creating a button art hot air balloon can be a fun and visually appealing project. Here's a simple step-by-step guide to help you get started:
Materials You'll Need:
Canvas or a sturdy board
Assorted buttons in various colors and sizes
Pencil
Eraser
Paint (optional, for background)
Glue (strong adhesives like E6000 or a hot glue gun)
Paper or cardboard for sketching (optional)
Steps:
Prepare Your Canvas:

You can start by painting your canvas in the background color you desire. If you want to create a sky background, choose shades of blue and white. Let the paint dry completely.

Design Your Balloon:

Begin by sketching the outline of your hot air balloon on the canvas using a pencil. You can make the hot air balloon as large or as small as you like, depending on your canvas size and the desired effect. To help with the sketch, you can find hot air balloon templates or images online as references.

Arrange the Buttons:

Sort your buttons by color and size. Use larger buttons for the main body of the hot air balloon and smaller buttons for the details and basket.
Start by applying a small amount of glue to the back of a button and carefully place it along the outline of the balloon. Continue to work your way around the outline.
Use buttons of contrasting colors to create stripes or patterns on the balloon, and get creative with different button shapes to add detail. You can even create designs like zigzags or spirals.

Fill in the Basket:

For the balloon's basket, use brown or tan buttons. You can stack them or place them side by side to create the appearance of woven wood. Don't forget to add some buttons hanging below the basket for ropes.

Add Final Details:

Once you've completed the balloon, you can add final touches like a button sun in the sky, birds, or clouds using smaller white buttons.

Let It Dry:

Allow your button art hot air balloon to dry completely. This may take some time, especially if you've used a lot of glue.

Optional Frame:

If you like, you can frame your button art to give it a polished look. This is especially helpful if you're planning to display your artwork.
Creating button art is a delightful and creative way to express yourself, and the hot air balloon theme adds a sense of whimsy to your decor.
This is a nice button craft idea for kids using unique burlap canvas as its background instead of a regular canvas surface.
11. Cute Button Art On Rustic Burlap Canvas artsycraftsymom.com
12. A Beautiful Button Necklace For A Pro Crafter www.ohohdeco.com



13. Diy Button Art Candy Corn Wall Art On Burlap Background www.repeatcrafterme.com
14. Quick & Easy Jazzy Button Bracelet Crafts For Toddlers kidscraftroom.com



This is a simple preschool button craft project for kids.
15. Super Easy And Elegant Button Flower Magnets For Boards kidsactivitiesblog.com
16. Button Pumpkin Craft – Diy Wall Art On Slate Frame sugarbeecrafts.com



17. A Complete Button Owl Craft With A Seating Branch www.repeatcrafterme.com
18. Quick-to-craft Pretty Button Headband For Girls sugarbeecrafts.com



Learn to use simple button to make some classy accessories through this simple project.
19. Cute Button Bug Craft With Large Googly Eyes www.parents.com
20. Vintage Styled Wire Wrapped Button Pendant www.mybluprint.com



Give your plain paper clips a trendy renovation with this pretty button decor.
21. A Tutorial For Crafting Monogram Letter With Buttons On A Plain White Canvas americancrafts.typepad.com
22. Diy Decorated Paper Clips With Buttons belladia.typepad.com



23. An Easy-to-craft Button Bouquet In Vibrant Shades kiddley.com
24. Diy Classy Plant Sling With Beautiful Button Embellishment www.marthastewart.com



This is one easy and inexpensive napkin ring craft with buttons.
25. Animal Head Button Craft: Diy Necklace For Toddlers www.kiwico.com
26. Button Flower Napkin Ring Decor Over Burlap Surface thinkcrafts.com



This year decorate your Christmas tree with this exclusively stacked button ornaments in the shape of santa, snowman or other related Christmas figures.
27. Super Quick Button Garland For Unique Christmas Tree Decoration www.themagiconions.com
28. Inexpensive Christmas Ornament: Stacked Button Ornament speechroomstyle.com



29. Diy Pillow Decoration With Buttons: Pretty Butterfly Over Fabric Surface spotofteadesigns.com
30. Diy Yarn Wreath With Button Flower Decoration Over Bottle Cap Background www.shakentogetherlife.com



A scary button project that is perfect for the Halloween festivity.
Redecorate your old bowl with this classic mosaic pattern with some colorful buttons through this easy tutorial.
31. Weird Halloween Cat Pillows With Scary Button Eyes 365daysofhalloween.tumblr.com
32. Button Upcycled Project With Mosaic Bowl Craft www.favecrafts.com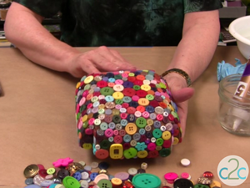 Make a vibrantly colorful button wreath for a perfect fall adornment of your house.
Tutorial for a beautiful winter craft with buttons.
33. A Complete Tutorial For Button Wreath runningwithsisters.com
34. Utterly Simple Button Snowflake Over Popsicle Stick Base www.crafts-for-all-seasons.com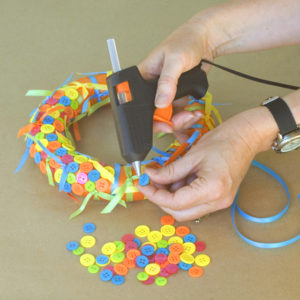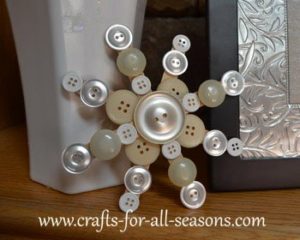 35. Fruits Embroidery On Fabric Napkins With Buttons www.thismamaloves.com
36. An Easy Tutorial For Button Checkers Board Craft www.littlemissmomma.com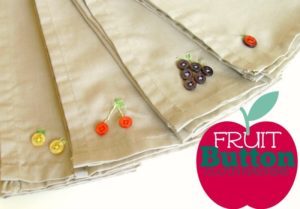 37. Diy Perpetual Button Calendar With A Vintage Touch makezine.com
38. Pretty Button Hairband Collection With Nice Color Coordination bcheniful.blogspot.com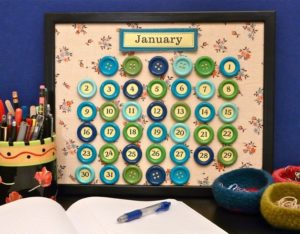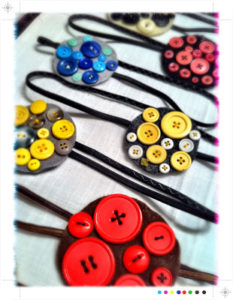 39. Lavish Button Necklace With Floral Highlight www.thescrapshoppeblog.com
40. Diy Button Fish Project For Nursery Kids krokotak.com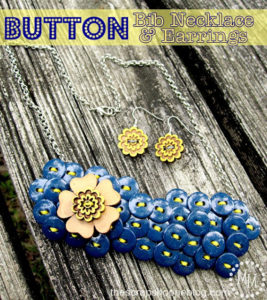 41. Super Quick Snowman Christmas Ornaments With Colorful Buttons www.funezcrafts.com
42. Diy Statement Ring Craft With Large Buttons glitternglued.wordpress.com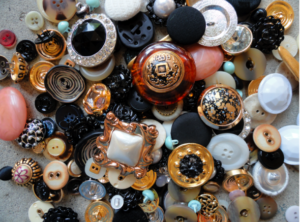 This is an easy tutorial for no-sew owl craft where buttons are used for facial features instead of the whole structure, unlike the previous projects.
43. No-sew Burlap Owl Craft With Clear Button Eyes kidscraftroom.com
44. A Video Tutorial For Diy Letter Arts With Buttons www.youtube.com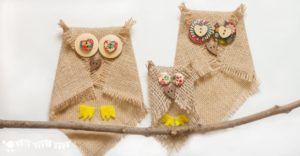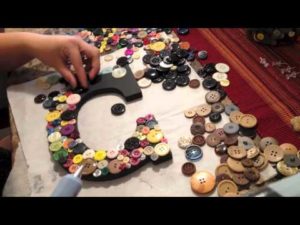 This time, learn to craft some prettier flower bouquet with buttons for adding a perfect spring decor to your room.
45. Magical Button Unicorn Craft On White Surface www.etsy.com
46. A Spectacular Spring Flower Bouquet Made Of Various Colorful Buttons americancrafts.typepad.com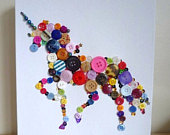 A cute turtle project over free printable turtle template.
47. Quick & Easy Gift Wrap Ribbon With Buttons craftandcreativity.com
48. Adorable Button Turtle: A Preschool Nursery Project For Kids www.firefliesandmudpies.com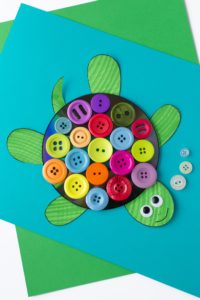 49. Simple Button Hairclip With Felt Feathers www.etsy.com
50. Diy Stacked Buttons Small Wreath Ornaments For Christmas Decoration www.marthastewart.com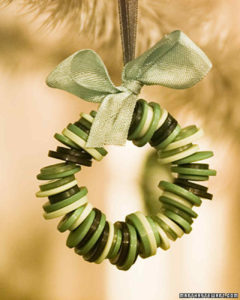 51. Diy Mini Wall Clock With Colorful Button Timers www.etsy.com
52. Handmade Paper Flowers With Button Embellishments www.etsy.com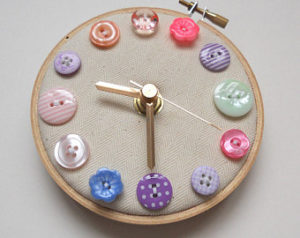 An easy Tutorial of button bowl.
53. Tutorial Of Classy Button Bowl In Step By Step Method craft.ideas2live4.com
54. Over-the-rainbow Framed Wall Art folksy.com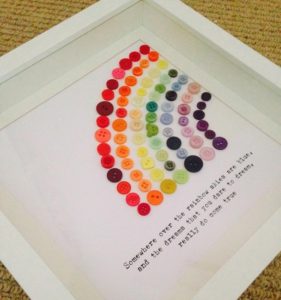 55. Cute Hairpins With Decorated Button Ends www.popsugar.com
56. Amazing Button Art: Diy Lamp Shed Project indulgy.com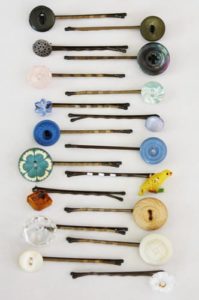 Make an eye-catchy wind chime with this easy tutorial.
57. Simple Shoe Decor With Various Bold Buttons www.joann.com
58. Diy Button Wind Chimes With Nice Color Stroke craftsbyamanda.com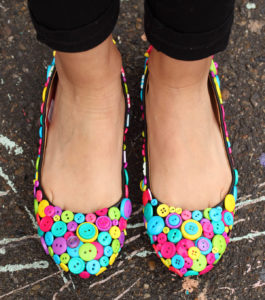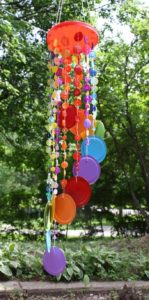 Relive the magical journey of Bella with this easy button project.
59. Beautiful Bella Costume For Framed Wall Art www.pinterest.com
60. Mesmerizing Birthday Card Craft Idea With Button Decor Over A Rhythmic Track www.etsy.com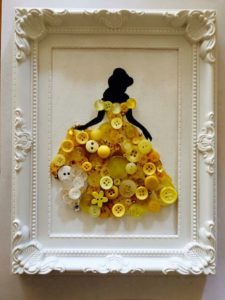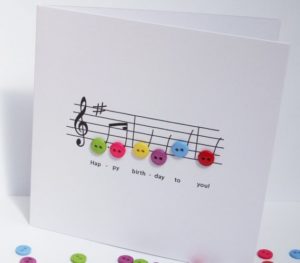 61. Big Button Wall Art For A Contemporary Interior drawingsunderthetable.blogspot.com
62. Diy Unique Decorative Button Book Edges alteredbooklover.blogspot.com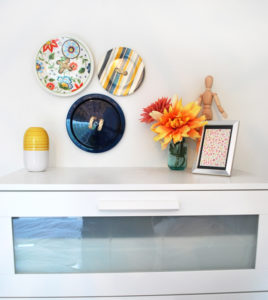 63. Colorful Button Keyring With Metallic Accent www.sumoftheirstories.com
64. Diy Button Bookmarks With Nice Ribbon Coordination www.mybusybeehives.com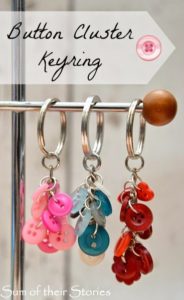 An easy-to-craft button project over DY cardboard made letter word art.
65. Totally Unique Button Tray In Classy White Wooden Structure melstampz.blogspot.com
66. Alphabetical Wall Art With Button Decor www.brightstarkids.com.au



A clear tutorial of how to make a classy coaster in step by step process.
67. All-sew Classy Coaster With Glossy Buttons www.craftstylish.com
68. Diy Super Classy And Exclusive Pendant Light With Button Adornment www.prettyhandygirl.com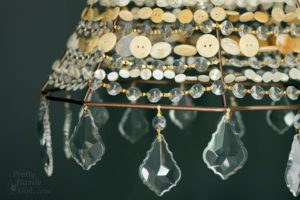 A glossy and attractive button project for kids
69. Totally Jewelled Button Moon Collage www.adventure-in-a-box.com
70. Yarn-button Flower Craft In Different Rich Shades www.craftandfun.com