Wheels, Wings, & Water: 17 Transportation Craft Ideas for Preschool (Pics)
stylesatlife.com
Transportation is a big part of life for kids and is also one of the first lessons a child learns about the world around them.
From the moment they can walk, toddlers play with toys that help them imagine themselves on different modes of transport.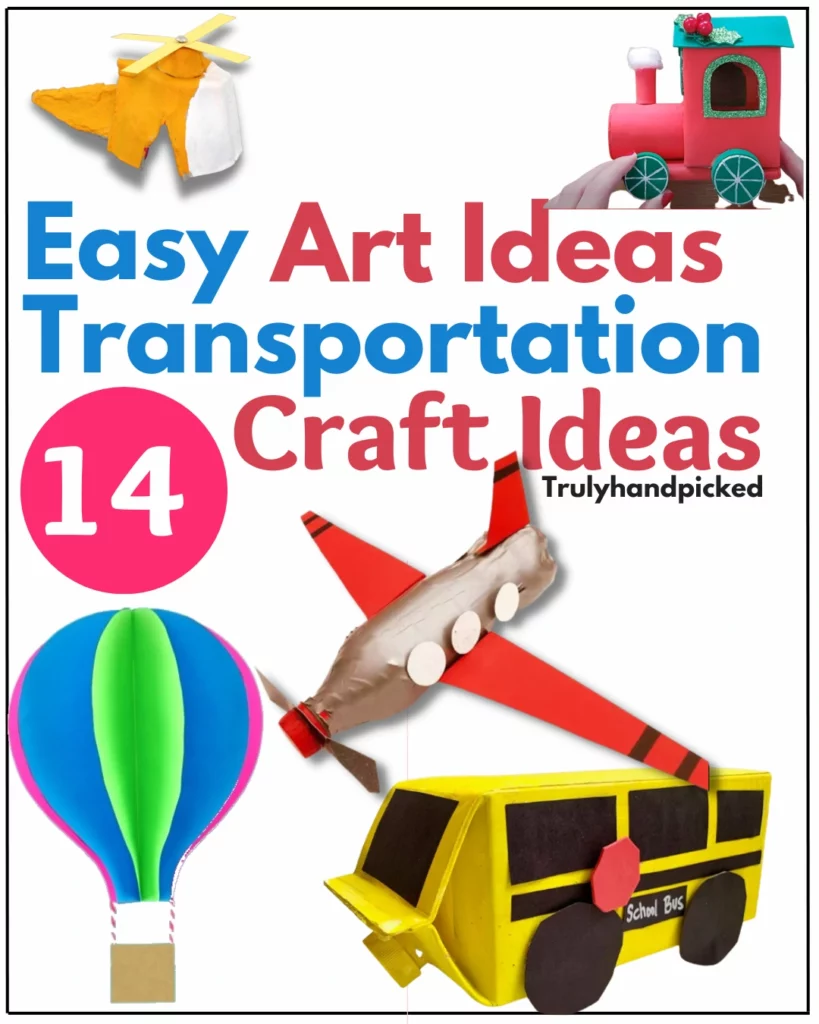 Transport Craft Ideas for Toddlers – Easy Preschool Crafts
1. Hot air balloons made with colored papers, cardboard, and threads – iheartcraftythings

2. Make a firetruck painting with handprints and colors – inspirationedit

3. How to make an easy peasy car with clothespin –craftsbyamanda 

4. Easy paper plate school bus – honeyandlime

5. Turn the milk carton into a bright yellow school bus –happytoddlerplaytime

6. Make a balloon car with used juice box balloons and straw –raisingwhasians

7. Popsicle stick farm tractor with sticks, buttons, and colors –hunnyimhomediy

8. Make a circus train with a tea box and duct tape –mermag 
A Colorful train made with ti

9. Tissue paper roll and paper stock toy train –easy-crafts-for-kids

10. Turn an old egg carton into a cool helicopter craft –thecrafttrain

Recycled Items Transportation Crafts -Update
Attractive Dump Truck Made from Recycled Egg Cartons –kidsartncraft
Recycled plastic bottle into a rocket – kidsartncraft
Make a pirate ship from recycled egg cartons – Cleverpatch
11. Easy airplane craft with just scrap bottles, cards, and duct tape –masandpas

12. Step-by-step instructions for a cardboard box car for kids –krokotak

13. How to make a giant cardboard box truck – Tutorial video
14. Simple and easy cardboard boat – Tutorial Video
More cardboard train crafts for Christmas

Inside this Post
From the majestic airplanes soaring high above the clouds to the mighty ships gracefully navigating the vast seas, and the speedy cars zooming along the roads, transportation-themed crafts open up a world of endless possibilities for artistic expression.
In this exciting article, we will take you on a journey through a wide array of engaging ideas that cater to different age groups and skill levels.
Whether you're a preschooler discovering the joys of crafting or an older child eager to explore more intricate techniques, there's something for everyone in this collection.
With transportation art and craft, the boundaries of imagination know no limits.
Dive into the depths of creativity and let your inspiration take flight with marvelous paper airplanes that gracefully glide through the air.
Sail away to a world of adventure with cardboard boat races, where your creations will float and conquer the waves.
Build your bustling city on wheels with cardboard vehicle dioramas, and watch as your imagination brings it to life.
For the little artists with tiny hands and big dreams, we have a delightful selection of transportation crafts designed specifically for preschoolers.
Explore the joy of upcycled toy cars made from everyday materials, and let your creativity flow with watercolor paintings of colorful vehicles.
No matter your age or crafting experience, transportation-themed art, and craft ideas are here to spark your passion for creativity and exploration.
So buckle up and get ready to set your creativity in motion.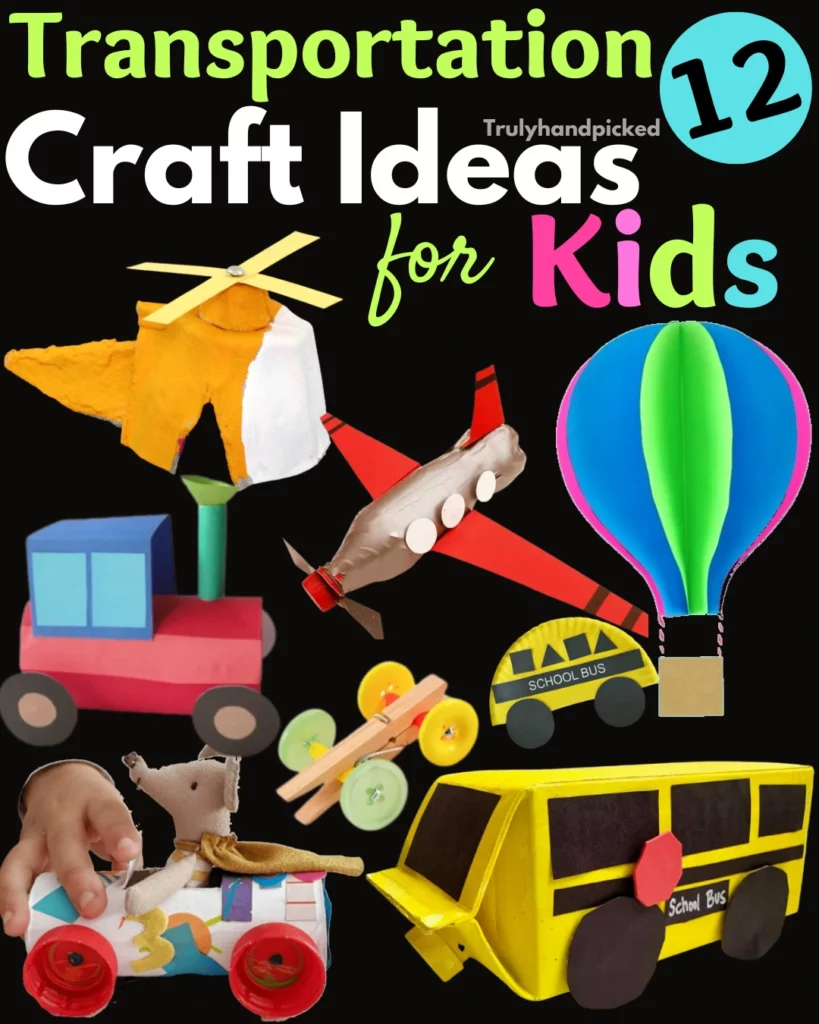 From the moment they are born, kids are fascinated by what they can do to move themselves around—whether that's being carried or crawling, running, or hopping.
They see how cars and trains work, and they start thinking about how things work together: from their own bodies to the way their toys attach them to their surroundings.
Transport-themed crafts are a good choice for kids. They're fun to do, and they teach children all sorts of things: how to use their hands and listen to instructions.
Brilliant transportation craft idea for growing toddlers.
Candy Stick Rocket with Glittery Decor