12 Transportation Art & Craft Ideas for Preschool (With Pictures)
stylesatlife.com
Transportation is a big part of life for kids and is also one of the first lessons a child learns about the world around them.
From the moment they can walk, toddlers play with toys that help them imagine themselves on different modes of transport.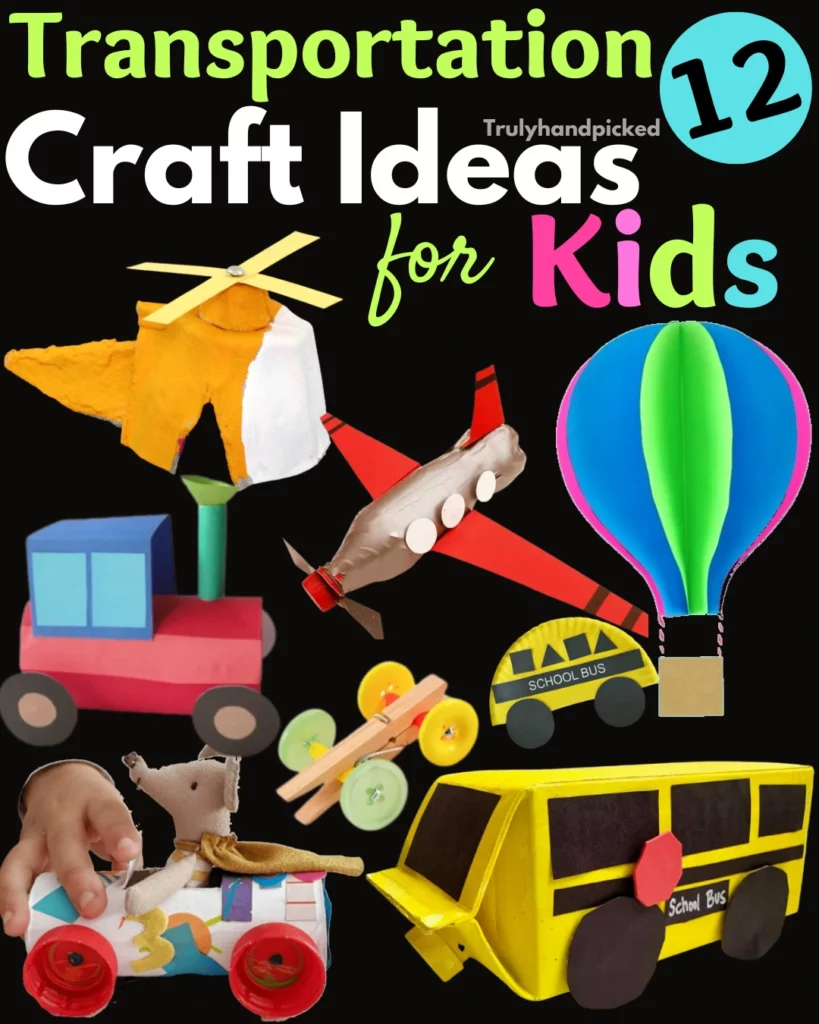 Transport Craft Ideas for Toddlers – Easy Preschool Crafts
Hot air balloons made with colored papers, cardboard, and threads – iheartcraftythings
Make a firetruck painting with handprints and colors – inspirationedit
How to make easy peasy car with clothespin –craftsbyamanda 
Easy paper plate school bus – honeyandlime
Turn milk carton into a bright yellow school bus –happytoddlerplaytime
Make a balloon car with used juice box balloon and straw –raisingwhasians
Popscicle stick farm tractor with sticks, buttons and colors –hunnyimhomediy
Make a circus train with a tea box and duct tapes –mermag 
Colorful train made with tissue paper roll and paper stock –easy-crafts-for-kids
Turn an old egg carton into a cool helicopter craft –thecrafttrain
Easy airplane craft with just scrap bottles, cards and duct tape –masandpas
More cardboard train crafts for christmas
From the moment they are born, kids are fascinated by what they can do to move themselves around—whether that's being carried or crawling, running, or hopping.
They see how cars and trains work, and they start thinking about how things work together: from their own bodies to the way their toys attach them to their surroundings.
Transport-themed crafts are a good choice for kids. They're fun to do, and they teach children all sorts of things: how to use their hands and listen to instructions.
Brilliant transportation craft idea for growing toddlers.
Candy Stick Rocket with Glittery Decor