Jurassic Journey: 80 Dinosaur Craft Ideas and Activities for Kids
Embark on a prehistoric adventure as we journey back in time to the land of dinosaurs.
These magnificent creatures, though long extinct, continue to captivate the imagination of children and adults alike.
For kids, dinosaurs are more than just ancient history; they are a source of endless fascination, sparking curiosity about the Earth's distant past.
We've assembled a collection of fun and educational activities that will transport young paleontologists to the Mesozoic era, where they can not only discover these incredible creatures but also unleash their artistic and scientific talents.
From crafting dino-inspired masterpieces to excavating fossils right at home, our journey is filled with hands-on, imaginative projects that promise to educate and entertain.
These activities not only encourage creativity but also offer an opportunity for kids to learn about different dinosaur species, their habitats, and the science of paleontology.
Get a lot of ideas for a dino theme birthday party, and holiday activities including clay, pretend and play, paper plate crafts, recycling, fossils, masks, snacks, treats, finger painting, bath bombs, and easy games for your dino party.
Dinosaur-Themed Activities & Dino Craft Ideas
Let's dive into a world where history comes to life, and where the past meets the present in the most entertaining and enriching way.
This is an utterly easy DIY dinosaur craft for kids.
1. Diy Dinosaur Craft: Exploding Dinosaur Mud parentingchaos.com
2. Easy And Cute Dinosaur Craft From Foam Eggs www.playpartyplan.com



An easy tutorial of dino feet made of some recycled cardboard pieces.
This is a nice summer camp dinosaur craft idea for kids.
3. Diy Dinosaur Craft: Dino Feet Were Made Of Stomping creeksidelearning.com
4. Diy Dinosaur Fossils From Flour Dough www.anightowlblog.com



Learn to make the faces of dinosaurs from different genre with colorful felt pieces and over clothespin base.
5. Dinosaur Faces Craft From Clothespins From Different Genes craftsbyamanda.com
6. A Clear Tutorial Of How To Make Dissolving Dinosaur Skin www.triedandtrueblog.com



7. Dinosaur Sticky Wall Paper Stamps: Diy Kids Craft intheplayroom.co.uk
8. Diy Printable Dinosaur Mask Template In Different Shapes www.itsybitsyfun.com



Learn to craft frozen Dinosaur egg with conditioned water mix over play-dough made dino sculptures.
9. Smart Dinosaur Craft: Diy Frozen Dino Egg Tutorial pagingfunmums.com
10. Dinosaur Fossil Hunt: Diy Printable Craft For Kids allfortheboys.com



Learn to craft a mesmerizing terrarium of dinosaur world in a glass jar with some charcoal collection, rock stones and a few simple dino toys in a simple organizing pattern.
11. Diy Terrarium In Jar: Beautiful Dino World www.southerninlaw.com
12. Paper Plate Dinosaur Craft: A Simple Diy Kids Project www.learnwithplayathome.com



This is a fun project for kids to crate a dinosaur image on a paper through the most simplest manner.
13. A Cute Process Of Making Dino Image From Plain Footprints www.craftymorning.com
14. Super Easy Dinosaur Craft For Kids From Simple Handprints funhandprintartblog.com



Learn to craft a hatching dino egg perfectly with this easy tutorial.
15. Pretty Dinosaur Craft For Kids: Hatching Dino Egg With Felt www.littlefamilyfun.com
16. A Hatching Dinosaur Egg With A Cute Miniature Dino Sculpture www.growingajeweledrose.com



Make a nice playing ground with this simple dino sticky mud sensory play project.
17. Wonderful Dinosaur Activity Idea: Miniature Dinosaurs In Sticky Mud Sensory www.learnwithplayathome.com
18. Quick And Easy Dinosaur Fossils From Flour Dough: The Easiest Dino Craft For Kids rainydaymum.co.uk



Learn to make your playing session more adventurous with this nice dino craft.
19. Dinomite Diy Dinosaur Bookends With Nice Color Stroke www.momendeavors.com
20. Diy Dinosaur Activity For Kids: Game With Ice Dinosaur Breakout kidsactivitiesblog.com



Make the learning session of your kids more enjoying with this fun dinosaur project.
21. Alphabet Session With Alphabet Craft: D Is For Dinosaur www.redtedart.com
22. Beach Structure With Diy Dinosaur Skeleton For Excavating Dino Fossils kidsactivitiesblog.com



23. Diy Dinosaur Feet: A Simple Kid Project From Empty Tissue Paper Box rainydaymum.co.uk
24. Montessori-inspired Dinosaur Activities For Toddlers livingmontessorinow.com



Learn to decorate birthday party with a perfect dino theme to cheer up your kids more Dino growling.
Learn to craft dino fossils with a smart pining quality with this easy tutorial.
25. A Smart Tutorial Of How To Maintain A Dinosaur Theme Birthday Party For Kids kidsactivitiesblog.com
26. Scout Swaps Diy Dinosaur Fossils With Pin Up Capacity kidsactivitiesblog.com



27. Free Printable Diy Dinosaur Valentines For Kids With Miniature Dinos www.coffeecupsandcrayons.com
28. Dino Themed Table Decor For Kids buggieandjellybean.blogspot.com



It's a nice preschool game project based on a dinosaur theme.
29. Dinosaur Sensory Bottle Game Idea With Miniature Dino www.730sagestreet.com
30. Diy Gaming Craft: Dinosaur Board Game Counting Activity With Handmade Dino Borad funlearningforkids.com



31. Homemade Dinosaur Footprint Cookies: A Perfect Pick For Dino Themed Party www.madetobeamomma.com
32. Diy Dino Theme Dessert: Dinosaur In Dirt With Worms And Mud www.glorioustreats.com



This is a perfect appetizer idea for a dino themed party.
33. Rice Krispie Treat In Dinosaur Egg Shape www.messforless.net
34. Catchy After-school Snack Idea For Kids: Dinosaur Waffle Saurus Structure www.momontimeout.com



35. A Complete Tutorial Of Dinosaur Themed Party www.learnwithplayathome.com
36. 2-minute Dinosaur Craft For Kids With Handprints frugalfun4boys.com



This is a quick dino craft idea with some simple felt pieces over an even background.
Learn to craft the cute dino heads with the most effortless way through this simple DIY tutorial.
37. Little Felt Dinosaur Crafting For Kids www.littlefamilyfun.com
38. Triceratops Dinosaur Heads With Egg Carton And Cupcake Liners www.stillplayingschool.com



39. Diy Dinosaur Skeleton Fossil With Pasta Over Soft Dough www.prekinders.com
40. Tissue Paper Dinosaur Craft Over Clear Contact Paper Base www.freekidscrafts.com



This is one more dinosaur craft from tissue paper with an easy tutorial.
41. Easy Diy Tissue Paper Dinosaur Craft For Kids momunleashed.com
42. Paper Made Cute Dinosaur With The Letter D littlepageturners.blogspot.com



This is a cute and quick dinosaur craft made of some Popsicle sticks trough the easiest crafting process.
This is a nice and easy dino craft made of white glue or white paste on a card-stock or poster-board background.
43. Adorable Popsicle Sticks Cartoon Dinosaur Craft For The Beginners www.gluedtomycraftsblog.com
44. Glue Resist Dinosaur Skeleton On Posterborad www.thatartistwoman.org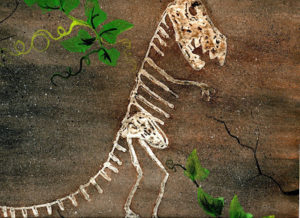 Learn to craft some exact dinosaur bones out of flour dough through this easy tutorial.
45. Diy Halloween Craft: A Super Quick Dinosaur Mask With Holding Stick mom.me
46. Homemade Dinosaur Bones From Kitchen Supplies kitchenfloorcrafts.blogspot.com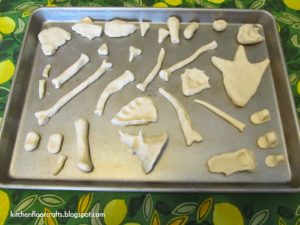 47. Dinosaur Stomp Painting: Easy Dinosaur Activity For Kids parentingchaos.com
48. Diy Hatching Dinosaur Egg With Rock And Baking Soda www.growingajeweledrose.com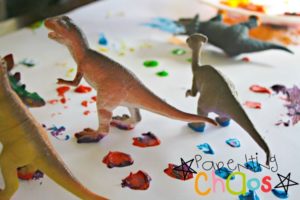 Make the learning session of your kids more enjoying with this little dinosaur miniatures in a nice alphabet matching activity.
49. Dinosaur Game Idea With Dino Stickers And Clothespins modernpreschool.com
50. Dinosaur Alphabet Matching Game Idea: A Smart Dino Activity www.pre-kpages.com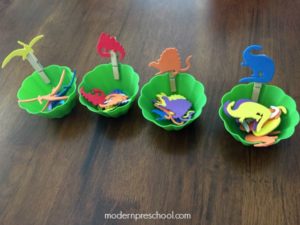 51. Dinosaur Swamp Sensory Writing Tray An Useful Dino Activity theimaginationtree.com
52. Dinosaur Letter Tracing Activity With Miniature Dinosaurs For Preschoolers modernpreschool.com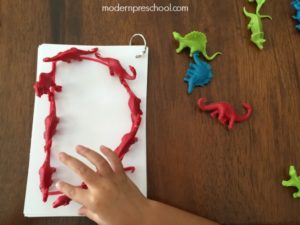 Show your dino love with this simple yet useful dinosaur lacing card through this clear tutorial instruction.
53. Cute Dinosaur Counting Cards For Kids: A Clever Dino Activity thekindergartenconnection.com
54. Simple And Colorful Dinosaur Lacing Card Project fromabcstoacts.com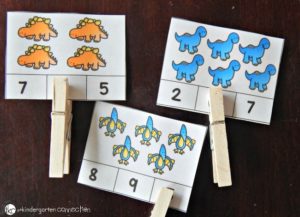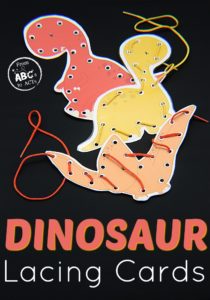 55. Diy Dinosaur Skeleton With Toilet Paper Rolls www.yourmodernfamily.com
56. Sensory Bottle Dinosaur World Craft For Kids simpleplayideas.com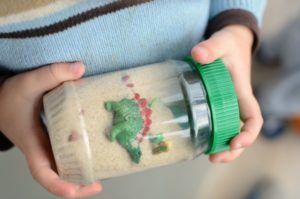 Make this super cool dinosaur hat through this easy crafting tutorial.
57. Dinosaur Scavenger Hunt With Plastic Eggs- An Amusing Dino Activity frogsandsnailsandpuppydogtail.com
58. Diy Super Cool Dino Hat For Boys lalymom.com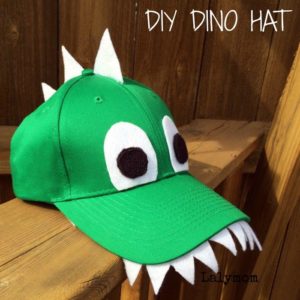 Make the learning session of your kids more exciting with this cute alphabetical craft through the DIY dinosaur activity.
59. Kids Letter Craft Ideas: D Is For Dinosaur alittlepinchofperfect.com
60. Dinosaur Alphabet Matching Game Idea With Plastic Cups And Miniature Dinosaur www.pre-kpages.com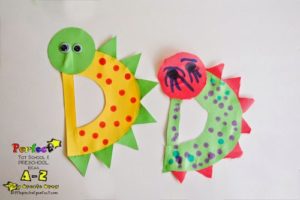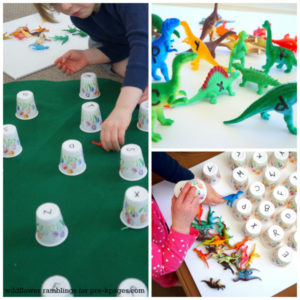 Teach your kids to prepare a wild outside area in the form of dinosaur nest to increase their knowledge about this ancient creature more apparently.
61. Smart Dinosaur Activity Idea: Gross Motor Movement Game www.theottoolbox.com
62. Educational Kids Activity: Dinosaur Nest Craft parentingchaos.com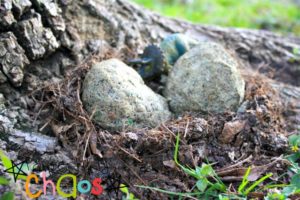 Make your dinosaur crafts more useful with this beautiful bath bombs.
63. Diy Preschool Busy Bag Activity With Dinosaur Theme Stickers fun-a-day.com
64. Colorful Dinosaur Egg Craft Bath Bombs www.funathomewithkids.com



Make some DIY dinosaur bones with kitchen dough and start this wonderful archaeological game of digging bone as your favorite outdoor activity.
65. Wonderful Dinosaur Activity For Kids: Digging For Dinosaur Bones theimaginationtree.com
66. Dinosaur Paintings With Miniature Dinosaurs: A Cute Dino Activity For Kids frogsandsnailsandpuppydogtail.com



Learn to use the real stones and pebbles to create a whole new world of dinosaurs in a small miniature structure.
67. Adventurous Dino Activity With Mini Structure Of Dinosaur World happyhooligans.ca
68. Diy Dinosaur Activity: Dinosaur Sensory Bin Small World With Pebbles And Sand littlebinsforlittlehands.com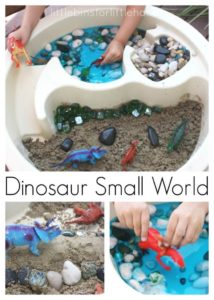 Help your kids to build a proper dinosaur miniature through the popular Lego game in this tutorial.
69. Dinosaur Sensory Play Muddy Activity www.learnplayimagine.com
70. Dinosaur Lego Building Structure Game For Kids frugalfun4boys.com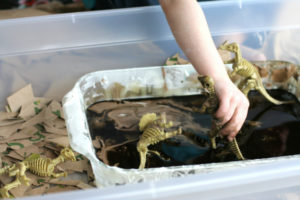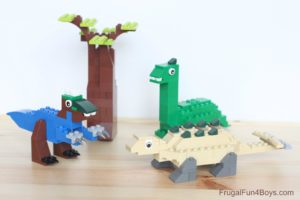 71. Dinosaur Toss- A Gross Motor Fun Game For Kids www.messforless.net
72. Easy-to-craft Paper Dinosaur krokotak.com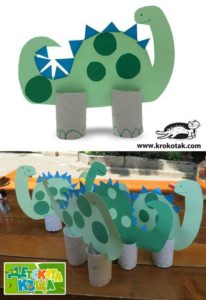 Learn to craft dinosaur bones in a whole new way with cottons over simple cardboard base.
73. Unusually Made Diy Dinosaur Bones Fossils Crafts spaceshipsandlaserbeams.com
74. Dinosaur Track Flip Flops For Kids For As A Fun Dino Activity www.wineandglue.com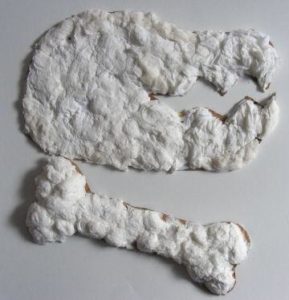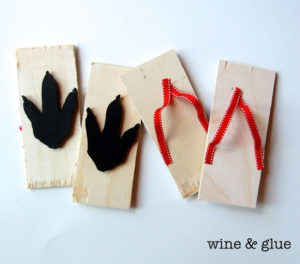 Give your playing dough a prehistoric touch with this easy tutorial of making dinosaur fossil dough with these easy steps.
75. Dinosaur Paper Plate Craft – A Diy Stuff For Dino Themed Party spaceshipsandlaserbeams.com
76. Diy Dino Craft- Homemade Fossil Dough From Kitchen Ingredients spaceshipsandlaserbeams.com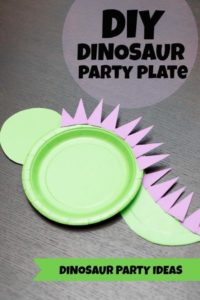 Learn to craft DIY lava lamp project with water and oil with this easy step by step tutorial.
77. Easy Dino Themed Lava Lamp Craft Tutorial For Kids www.icanteachmychild.com
78. Free Printable Dinosaur Coloring Pages For Kids www.itsybitsyfun.com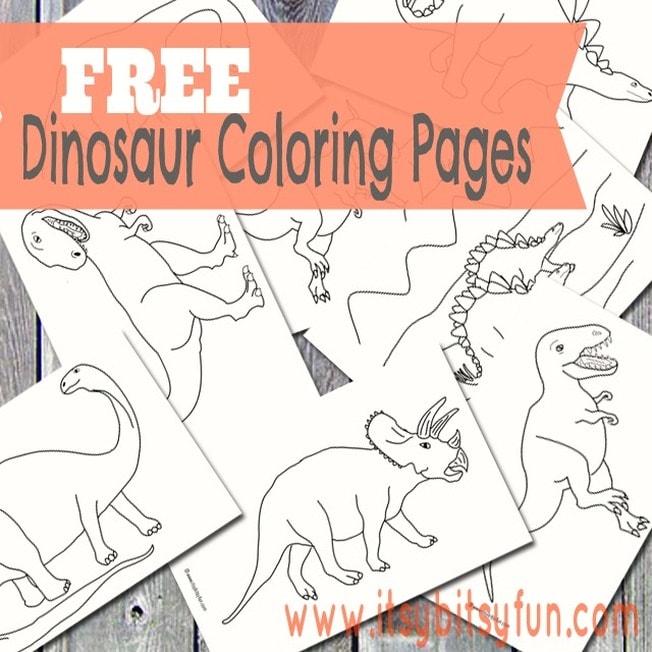 79. Dinosaur Party With Land Of Nod- An Easy Paper Dino Puppet pagingsupermom.com
80. 30 Minutes Diy Craft: A Cardboard Made Dino Costume www.youtube.com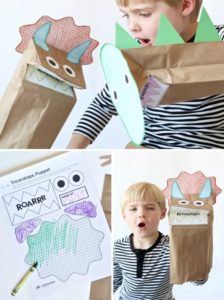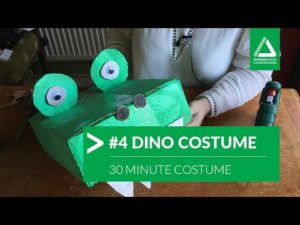 Looking for dinosaur-themed activities for your kids? checkout 89 creative and colorful dinosaur crafts for kids and dinosaur birthday party activities for toddlers. Get a lot of ideas for dino theme birthday party, holiday activities including clay, pretend and play, paper plate crafts, recycling, fossils, masks, snacks, and treats, finger painting, bath bombs and easy games for your dino party.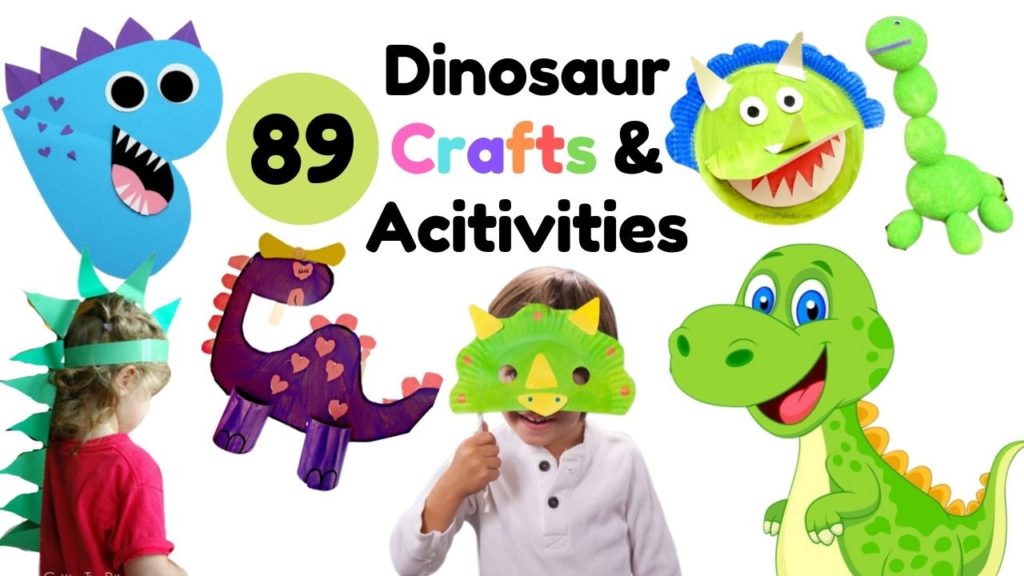 Dinosaur Theme Activities and Dino Craft Ideas
Pretend and play as a Dinosaur with homemade construction paper Dinosaur hat www.paper-and-glue.com
Create super dimple paper plate dinosaurs Craft todayscreativeideas.com
Build a dinosaur cave structure with recycled stuff and paper mache crayonboxchronicles.com





Try paper mache dinosaur eggs with names for birthday party surprise catchmyparty.com
Make exploding bicarb dinosaur mud science activity with your little Paleontologist  parentingchaos.com
Easy and cute foam dinosaur craft with foam eggs for your preschool genius www.playpartyplan.com





Let your little dinosaur stomp around the house with a cereal box and color tape dinosaur feet craft creeksidelearning.com
Make dinosaur fossils from salt flour dough www.anightowlblog.com
Dinosaur face craft from clothespins from different genes craftsbyamanda.com





A clear tutorial of how to make dissolving dinosaur skin with play dough, baking soda, and citric acid www.triedandtrueblog.com
Creative dinosaur sticky wallpaper stamps: DIY Dino craft intheplayroom.co.uk
Make dinosaur mask from printable templates of triceratops a trex  www.itsybitsyfun.com





Frozen dino egg tutorial with balloons, dye and small dino toys in water – pagingfunmums.com
Do dinosaur fossil hunt: diy printable craft for kids allfortheboys.com
Learn the names of dinosaurs with paper plate dinosaur craft – simple kids craft www.learnwithplayathome.com





Super easy dinosaur craft for preschool kids with simple handprints and construction paper funhandprintartblog.com
Pretty cool hatching dino egg with felt or eva foam on construction paper www.littlefamilyfun.com
Create hatching dinosaur egg with  cute miniature dino toys and baking soda and vinegar to dissolve and explore it www.growingajeweledrose.com





Do Science and sensory dinosaur activity with miniature dinosaurs in sticky mud www.learnwithplayathome.com
Quick and easy dinosaur fossil imprints from flour dough, easy and fun for kids as they love to stamp the fossil rainydaymum.co.uk
Upcycle old dinosaur toys to make creative dinosaur bookends with bright colors www.momendeavors.com





Great fun for summer dinosaur activity -ice dinosaur breakout kidsactivitiesblog.com
Enjoy making dinos with tiny tots handprints – D is for dinosaur www.redtedart.com
Sand sensory and exploring activity for preschool kids with sandtub dinosaurs fossils kidsactivitiesblog.com





DIY dinosaur feet:  simple kid projects from empty tissue paper box and colorful construction paper rainydaymum.co.uk
Montessori-inspired dinosaur match and learn activities for toddlers livingmontessorinow.com
A list of simple ideas for a dinosaur theme birthday party for kids kidsactivitiesblog.com





Dinosaur fossils scout swaps kidsactivitiesblog.com
Free printable DIY dinosaur valentines for kids – you are my dinomite www.coffeecupsandcrayons.com
DIY dinosaur sensory bottle game idea with miniature dino and dish soap www.730sagestreet.com





Make dinosaur board game – hours of fun learn counting with dino board game funlearningforkids.com
Homemade dinosaur footprint cookies: a perfect pick for dino-themed party www.madetobeamomma.com
Dino theme dessert for birthday treats: a dinosaur in the dirt with worms and mud www.glorioustreats.com





Dinosaur egg snacks with Oreo marshmallow ice Krispies www.messforless.net
Wafflesaurus catchy after-school snack idea for kids: dinosaur snack ideas with waffle pineapple and cheese www.momontimeout.com
Complete dinosaur theme birthday party snack ideas www.learnwithplayathome.com





2-minute dinosaur craft for kids with handprints frugalfun4boys.com
Little felt dinosaur crafting for kids www.littlefamilyfun.com
Make Triceratops dinosaur heads with egg carton and cupcake liners www.stillplayingschool.com





DIY dinosaur skeleton fossil with pasta over soft dough www.prekinders.com
Tissue paper dinosaur craft over clear contact paper base www.freekidscrafts.com
Easy DIY tissue paper dinosaur craft for kids for summer holidays momunleashed.com





Simple yet creative construction paper cute dinosaur with the letter d littlepageturners.blogspot.com
Adorable popsicle sticks and paper cartoon dinosaur craft for the beginners www.gluedtomycraftsblog.com
Glue resist dinosaur skeleton on posterboard www.thatartistwoman.org





Diy Halloween craft: a super quick dinosaur mask with holding stick mom.me
Homemade dinosaur bones from kitchen supplies kitchenfloorcrafts.blogspot.com
Dinosaur stomp painting: easy finger printing dinosaur activity for kids parentingchaos.com





Fy hatching dinosaur egg with rock and baking soda www.growingajeweledrose.com
Dinosaur game idea with dino stickers and clothespins modernpreschool.com
Dinosaur alphabet matching game idea: a smart dino activity www.pre-kpages.com





Dinosaur swamp sensory writing tray a useful dino activity theimaginationtree.com
Dinosaur letter tracing activity with miniature dinosaurs for preschoolers modernpreschool.com
Cute dinosaur counting cards for kids: a clever dino activity thekindergartenconnection.com





Simple and colorful dinosaur lacing card project motor activities for kids fromabcstoacts.com
Make dinosaur skeleton with toilet paper rolls www.yourmodernfamily.com
Plays sand sensory bottle dinosaur world craft for kids simpleplayideas.com





Dinosaur scavenger hunt with plastic eggs- an amusing dino activity frogsandsnailsandpuppydogtail.com
Kids letter craft ideas: d is for dinosaur alittlepinchofperfect.com
Dinosaur alphabet matching game idea with plastic cups and miniature dinosaur www.pre-kpages.com





Smart dinosaur activity idea: gross motor movement game www.theottoolbox.com
Educational kids activity: dinosaur nest craft parentingchaos.com
Dy preschool busy bag activity with dinosaur theme stickers fun-a-day.com





Colorful hatching dinosaur egg craft bath bombs www.funathomewithkids.com
Wonderful dinosaur activity and math games for kids: digging for dinosaur bones theimaginationtree.com
Dinosaur paintings with miniature dinosaurs: a cute dino activity for kids frogsandsnailsandpuppydogtail.com





Adventurous dino activity with mini structure of dinosaur world happyhooligans.ca
DIY dinosaur activity: dinosaur sensory bin small world with pebbles and sand littlebinsforlittlehands.com
Dinosaur sensory play muddy activity with moon sand and small toys www.learnplayimagine.com





Dinosaur lego building structure game for kids frugalfun4boys.com
Dinosaur toss- a gross motor fun game for kids www.messforless.net
Easy-to-craft paper dinosaur krokotak.com





Unusually made DIY dinosaur bones fossils crafts spaceshipsandlaserbeams.com
Dinosaur track flip flops for kids for as a fun dino activity www.wineandglue.com
Dinosaur paper plate craft – a DIY stuff for dino-themed party spaceshipsandlaserbeams.com





Fee printable dinosaur coloring pages for kids www.itsybitsyfun.com
Dinosaur party with the land of nod- an easy paper dino puppet pagingsupermom.com
Stylish egg carton dinosaur hat for adventurous crafter www.craftymorning.com





super quick-to-make paper plate dinosaur craft with foam sheet decor www.theinspirationedit.com
Unique and adorable dinosaur tooth brush holders allthisforthem.blogspot.com
Exciting ice activity: excavating dinosaurs from melting ice happyhooligans.ca





Tape resist dinosaur bone art #stem and #summer activities for kids www.pinkstripeysocks.com
Cardboard dinosaur pterodactyls: adorable DIY costume www.designboom.com
Dinosaur scrubbing activity with sugar, spice, and glitter: try montessori science project sugarspiceandglitter.com





Diy dinosaur crafts with cereal box, sharpie and paper roll sunshinewhispers.com
paper plate triceratops www.artycraftykids.com




Dy terrarium in jar: beautiful dino world www.southerninlaw.com
A cute process of making dino image from plain footprints www.craftymorning.com
Diy super cool dino hat for boys lalymom.com




Printable Dinosaur Coloring Page Activity

81. Diy Dinosaur Crafts With Cereal Box, Sharpie And Paper Roll sunshinewhispers.com
Printable Dinosaur Coloring Page Activity