Sew Chic for Less: 80 Fabulous Free Skirt Patterns
Ever dream of wearing skirts that scream YOU?
Well, get ready to dance with delight because sewing your own skirts is the secret to unlocking the fashionista within!
With a needle in hand and fabric at your fingertips, you've got the power to create designs that are as unique as you are.
When you choose free skirt patterns, you're not just saving cash, but you're also diving into a treasure trove of fashion possibilities.
No need to break the bank on store-bought skirts when fabulous patterns are just a click away!
Whether you're a seasoned stitcher or a sewing newbie, these freebies are like little gifts from the sewing universe.

Sew-ccessful Savings: 80 Free Skirt  Patterns
A-line Skirt:
The A-line skirt is like a magic wand for your curves – it fits snugly at the waist and gently flares out to create an elegant and feminine shape. Think of it as your go-to skirt for looking effortlessly chic in any setting!
Wrap Skirt Pattern: This versatile design exudes a touch of bohemian charm and flatters every body shape with its adjustable fit. Whether you're strolling on the beach or dancing under city lights, this wardrobe essential promises comfort and elegance in a single, seamless stitch. Embrace the simplicity and grace of the wrap skirt pattern, and let your fashion prowess shine through!

Pencil Skirt Pattern: The pencil skirt is a classic wardrobe staple that never goes out of fashion. Its figure-hugging silhouette effortlessly accentuates curves and adds a touch of sophistication to any outfit. Whether you're dressing up for the office or a night out on the town, this versatile pattern has got you covered.
Graceful Pencil Skirt in Free Pattern with Knee-Length Sloper Shape so-sew-easy.com


Elegant Pencil Skirt from Stretchable Knit Fabric with Thick Breathable Material www.cottonandcurls.com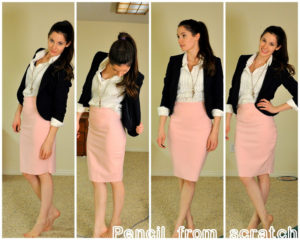 Single Seam Nit Pencil Skirt in Knee-Length Free Pattern with Stretchable Waistband www.melissaesplin.com
DIY Recycled Outfit Project: Trendy Pencil Skirt Tutorial from Old T-Shirt www.craftaholicsanonymous.net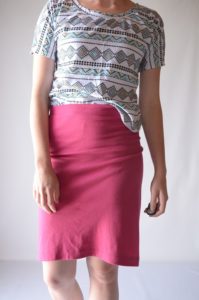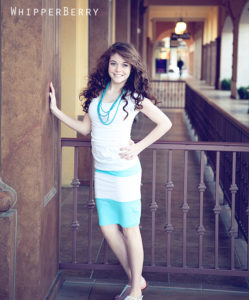 Pencil Skirt Pattern for Women – Sewsimplehome
The Domesticated Skirt Pattern with Front Tie-Up Design sewastraightline.com



DIY Reversible Petal Skirt: A Super Stylish Skirt Design in Free Pattern Design www.prettyprudent.com



A Sailor Skirt Pattern: Pretty Thigh-Length Skirt with Wonderful Button Decorations www.sewcountrychick.com
Free Pattern Knee-Length Zipper Skirt: An Elegant DIY Office Wear seekatesew.com




Quick Summer Skirt with Asymmetric Bottom and Stylish Color Layers thesewingloftblog.com
DIY Ruffle Skirt Pattern in Flaf Style: A Wonderful Knee-Length Dress for 4th of July mama-says-sew.blogspot.com




Totally Spellbinding Coastal Curtsy Skirt with Innumerable Fancy Ruffles www.nobigdill.com
High-Low Skirt DIY Tutorial with Trendy Asymmetric Bottom By Caroline Hulse Blog www.carolinehulse.com




Super Quick 30-minute DIY Skirt Project: Asymmetric Mermaid Skirt Tutorial thegirlinspired.com
Unusual Yet Simple Scallop Skirt Dress with Glow In The Dark Embroidery and A Chic Side Pocket www.prettyprudent.com




DIY Stright Skirt with Front Opening Down-the-Length and Little Kick Pleat Along with A Unique Button Closing Style sewastraightline.com
Side Bustle Skirt Pattern: A Knee-Length Fashionable Dress with Printed Cotton Fabric shop.mybluprint.com




Easy Peasy Baby Skirt Tutorial in Free Pattern with Three Contrasting Layers crazylittleprojects.com



Adorable Banana Skirt Tutorial in Free Pattern for Infants www.vanessachristenson.com
Utterly Creative Bubble Ruffle Tu-Tu Skirt with Chiffon Ruffles www.u-createcrafts.com




Fee Pattern Christmas Glitter Skirts: Captivating Christmas Ornament Designs on Various Dress Materials shop.mybluprint.com
The Buttercup Skirt Tutorial: A Super Adorable Skirt Pattern for Little Girls with Catchy Ribbon Decor leafytreetopspot.blogspot.com




Very Simple Free Pattern Skirt tutorial: Contemporary Tulle Skirt in Cup-Muscle Length www.cottonandcurls.com
Exclusive Double Layered Simple Skirt Project with Embroidered Bottom in Thigh-Length Style youandmie.com




Free Pattern Little Duckie Skirt Pattern with Pretty Applique Works shop.mybluprint.com
Thigh-Length Fashionable Circle Skirt Tutorial in Four Easy Crafting Steps bust.com




Cotton-Made Summer Skirt Free Pattern with Two Trendy Side Pockets www.sewinglikemad.com
Patchwork Cotton Skirt with Elastic Waistband and Made of Patterned Scrap Fabric www.patchworkposse.com




Stylish Scrappy Tutu Skirt Tutorial: A Rustic DIY Outfit Craft for Toddlers createkidscouture.blogspot.com
Vintage All-Sew Full Gathered DIY Skirt in Free Pattern www.blogforbettersewing.com




DIY Free Pattern SKirt with Elephant Prints and Secret Pockets www.whatsmummyupto.com



Lazy Summer Day Skirt Tutorial: A Recycled Project from Old Scarf www.brassyapple.com
Pleated Skirt Pattern: The pleated skirt is a fashion marvel that effortlessly blends elegance and playfulness. Its artful folds create a flattering and dynamic silhouette that catches every eye. Whether you're twirling on a sunny day or making a statement at a special event, this versatile pattern is your go-to choice for feminine allure
DIY Custom Made Waist-Elastic Skirt Tutorial with Elegant Pleated Pattern www.cutoutandkeep.net




Quick-to-Craft Market Skirt Pattern with Two Cute Front Pockets and Button Decor www.madeeveryday.com
Cushy Pushy Baby DIY Craft: Reversible Baby Skirt Tutorial By Whistle and Ivy www.whistleandivy.com




Knee-Length Ruffle Hem Skirt with Elastic Waistband in Vibrant Cotton Fabric shop.mybluprint.com
Knee-Length Super Simple Summer Skirt Tutorial with Cross Processed www.iammommahearmeroar.net




Elegant Summer Skirt Tutorial with Contrasting Stripes in Vibrant Color Accents www.eleganceandelephants.com
Peasant Skirt in Tiered Pattern with An Embellished Waistband totallystitchin.net




Totally Chic Knee-Length Summer Skirt with Tied Waistband in Bold Lemon Shade www.sewinginnomansland.com
Beautiful Pettiskirt in Mermaid Pattern with A Heavy Jeweled Floral Waistband thegirlinspired.com




Fashionable Cup-Muscle Length Tulle Princess Skirt with Even Bottom Line www.sewmuchado.com
Voguish Handmade Tulle Skirt in Anthro-Inspired Pattern www.ohsweetjoy.com




Wonderful Maxi Skirt From Stretchable Cotton Fabric with a Trendy Ruffled Hemline thesewingloftblog.com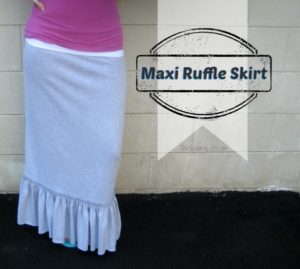 Voguish Yet Easy-to-Make Three Tiered Twisted Skirt Tutorial in Maxi Length shop.mybluprint.com
Sewing Chiffon Maxi Skirt with Little Pleated Flares in Elegant White Shade www.melissaesplin.com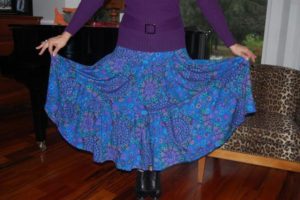 Denim Maxi Skirt: A rustic DIY outfit in Classy Ankle-Length Free Pattern shop.mybluprint.com
Elastic Waist Maxi Skirt Tutorial By A Small Snippet from Nice Pattern Printed Cotton Fabric asmallsnippet.com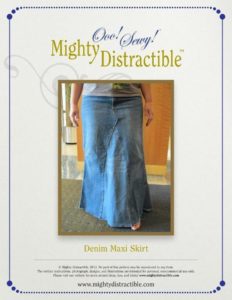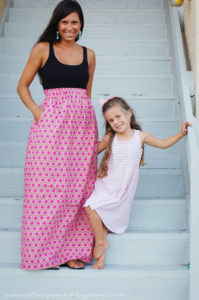 Vogue n Style: DIY Glam Wrap Skirt By Martha Stewart www.marthastewart.com
Utterly Trendy High Low Maxi Skirt Tutorial: A Brilliant DIY Skirt Project with Little Pleats morningbymorningproductions.blogspot.com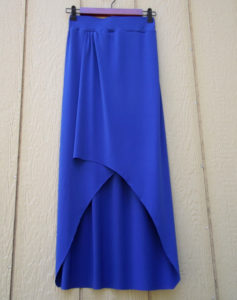 DIY Outfit for Autumn: Side Ruched Maxi Skirt with Subtle Chevron Print www.itsalwaysautumn.com
The easy DIY Knee-Length Maternity Skirt with Elastic Waistband and Stright Hemline diymaternity.com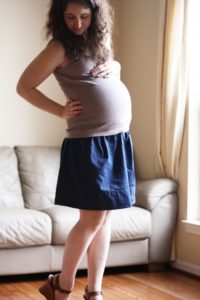 Jersey Maternity Maxi skirt with Comfy Gripping and in Subtle Cream Shade diymaternity.com
Simple Skirt Mini Skirt Tutorial By The Sewing Loft: A 15-Minute DIY Outfit Craft Idea thesewingloftblog.com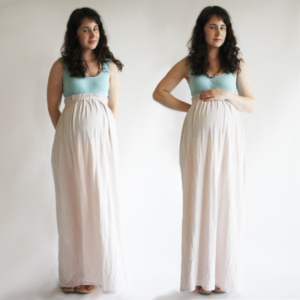 Unforgettably Chic Chalk Lines Skirt with Side Piping Pockets and a Back-Zip Pattern www.oneaviandaemon.com
Tutorial of The Crayon Box Pleat Skirt in Cup-Muscle Length and Contrasting Hemline leafytreetopspot.blogspot.com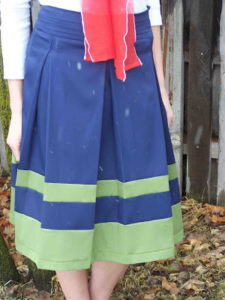 Perfect Office Skirt with Fine Downward Pleats in Knee-Length Pattern www.burdastyle.com
Gathered Skirt in Floral Print with Elastic Waistband and A Contrasting Hemline www.patchworkposse.com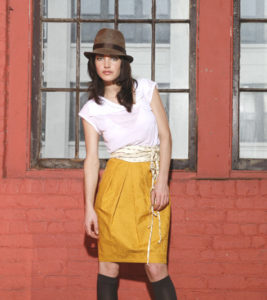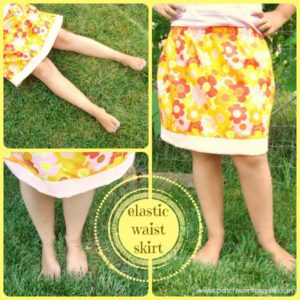 DIY City Chic Project: Fringe Skirt Tutorial with Fashionable Jersey Fabric www.definatalie.com
Kasia Free Pattern Summer Skirt Style with Gathered Pocket Backing and Bold Bib-Front Buttons www.burdastyle.com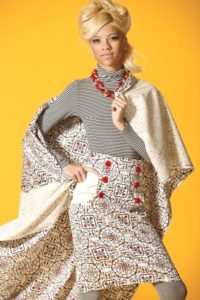 DIY Brightly Lined Lace Mini Skirt with Contrasting Lining in Thigh-Length Mini Skirt Pattern apairandasparediy.com
Totally Adorable Mia Skirt in Free Pattern Style wit Two Stylish Side Pockets lilybirdstudio.blogspot.com




Tulle Ruffle Skirt in Trendy Thigh-Length Free Pattern and Vibrant Pink Shade www.simplesimonandco.com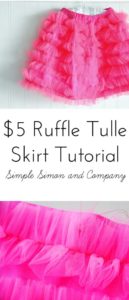 Ruffled Tiered Mini Skirt Tutorial in Vintage Balck & White Shade with an Elastic Waistband www.nobigdill.com
Fancy Paris Skirt Free Pattern in Thigh-Length Size and Fashionable Ruffled Three Tiered Hemline nothingtoofancyblog.blogspot.com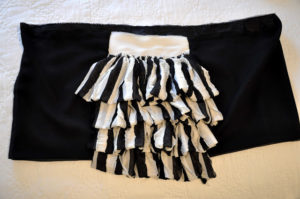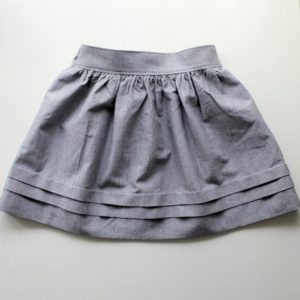 The Pattern-Less Pleated Knee-Length Skirt with a Waist-Tie String mmezsazsa.blogspot.com
Circle Skirt Pattern: Twirl into Timeless Grace!
Prepare to spin and shine in the enchanting Circle Skirt Pattern!  This classic design is all about grace and movement. As you sew this delightful circle of fabric, you'll create a skirt that's perfect for both casual days and special occasions
Pleated Circle Skirt in Free Sewing Pattern and Long Ankle-Length Size in Dusky Gray Shade www.burdastyle.com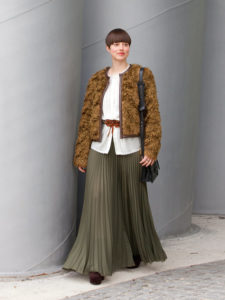 Grand Revival Designs: Pleated Wrap Skirt with Classy Waistband Tie grandrevivaldesign.typepad.com
Pleated Pocket Skirt Tutorial with Different Cotton Material in A Fancy Contrasting Pattern mesewcrazy.com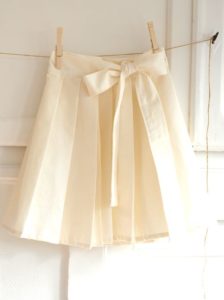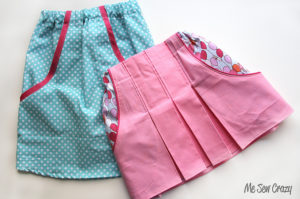 Easy Knit Skirt Tutorial: DIY Skirt in Knock Off Pattern from Knit Fabric thesewingloftblog.com
Voguish DIY Skirt: Draped Tulip Wrap Skirt in Knee-Length Free Pattern with Various Pleats www.cottonandcurls.com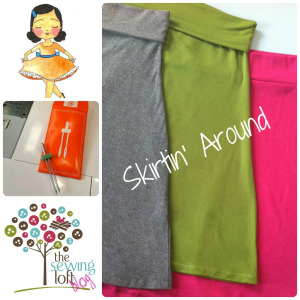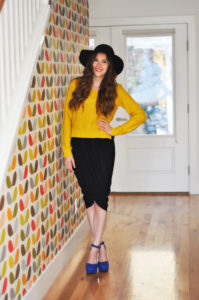 DIY Knee-Length Skirt with Ruffle Fabric and Sewn with an Elastic Waistband www.vanessachristenson.com
Appealing DIY Outfit: Fancy Tube Skirt from Stretchy Knit Fabric so-sew-easy.com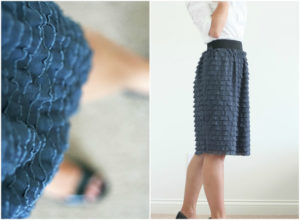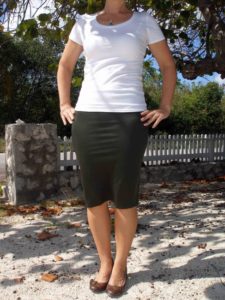 Fashionable Knee-Length DIY Skirt Out of Knit Fabric with Roses Embellishments versusmag.blogspot.com
DIY Ice Cream Social Skirt Tutorial: A Bold-Looking Skirt with Popsicle Flavor Coloring icandy-handmade.com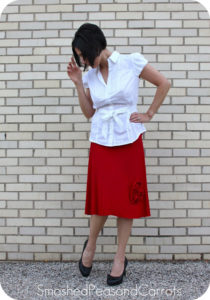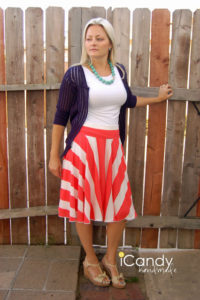 Knee Length Skirt Tutorial: A Free Skirt Made of Stretchable Knit Fabric with Color Stripe Style crazylittleprojects.com
Maxi Skirt Pattern: Long, flowing, and oh-so-stylish – that's the magic of the Maxi Skirt Pattern!  Whether you're strolling on the beach or sipping coffee at a cozy café, this pattern promises both comfort and glamour.
Easy Maxi Skirt Tutorial in Free Pattern with Stretchy Knit Fabric in Trendy Black & White Stripes crazylittleprojects.com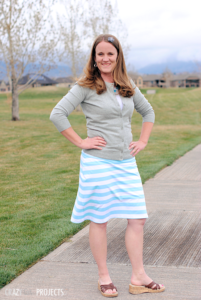 Skater Skirt: This playful design is all about twirling and turning heads. The skater skirt's flattering flare brings out your sassy side, making it a fabulous choice for casual outings and dance-filled nights.
Flared short skirt, skater skirt pattern – Sewguide

No-Sew Simple Mini Skirt Tutorial from Old T-Shirt with Inside Bottom Hemline Pattern trashn2tees.blogspot.com