Tiny Treasures: 82 Zipper Pouch & Coin Purse Sewing Patterns
Zipper pouches are more than just practical storage solutions; they are fashion-forward accessories that blend convenience with elegance.
The sleek design of zipper pouches allows you to carry your essentials in style, whether you're on a night out, traveling, or just organizing your daily necessities.
With a myriad of sizes and shapes, zipper pouches cater to your every need. From mini coin purses to spacious toiletry organizers, there's a pouch for every purpose.
Express your personality through a wide array of fabric choices, patterns, and embellishments. Zipper pouches become not just useful items but also extensions of your unique style.
Now let's check on the free zipper pouch patterns.
DIY Ideas Zipper Pouch & Coin Pouch Patterns

Boxed Zipper Pouch Patterns – 7 patterns applegreencottage 
1. DIY Simple Fabric Zipper Pouch Tutorial for Regular Utilization fallfordiy.com
2. Zippered Bow Pouch in Free Fabric Pattern with a Catchy Knotted Style seekatesew.com




3. Quick and Easy Embroidered Coin Purse Tutorial with Sleek Metallic Closer flamingotoes.com
4. Utterly Trendy Color Blocked Zipper Pouch: A Wonderful DIY Gift Craft Idea zaaberry.blogspot.com



DIY Joy: The Allure of Crafting Your Own Zipper
There's an undeniable happiness in creating something with your own hands, and zipper pouches offer the perfect canvas for DIY delight.
The joy of picking fabrics, matching colors, and envisioning the final product fuels your creative spirit and sparks excitement
Crafters can explore various sewing techniques, from mastering zippers to experimenting with embroidery, appliqué, and quilting
DIY zipper pouches allow you to customize not only the design but also the size and functionality, tailoring each creation to your exact needs.
5. Unique DIY Double Zip Fabric Pouch in Free Sewing Pattern www.japanesesewingbooks.com
6. Dumplings Free Zip Pouch Tutorial with Fabric in Attractive Print Pattern keyka.typepad.com




7. Easy Zipper Pouch Tutorial: The Perfect Gift for DIYers www.designmom.com
8. Polka Dot and Fold-OverLeather Clutch Sewing Tutorial with Stenciled Fabric www.polkadotchair.com



A Variety of Free
Unlock a treasure trove of crafting possibilities with an abundance of free zipper pouch patterns available online.
Whether you're a sewing novice or an experienced pro, free patterns cater to all skill levels, making zipper pouch crafting accessible to everyone.
Discover a world of design diversity with patterns ranging from basic pouches to elaborate styles, catering to various tastes and preferences.
Free patterns often come with clear instructions and helpful tips, ensuring your crafting journey is smooth sailing and enjoyable.
Embrace the beauty, joy, and treasure trove of free zipper pouch patterns as you dive into the world of DIY convenience and style. Happy crafting!
9. Notebook Paper and Pencil Zipper Pouch Tutorial in Free Sewing Pattern mellysews.com
10. Olivia's Split Zippered Pouch Tutorial with a Fabric Holding Hook owensolivia.blogspot.com




11. All-Sewn Creative Twelve Patch Zipper Pouch Tutorial with Different Print Pattern charisecreates.blogspot.com
12. Free Pattern Everyday Pouch Tutorial with Zip Closer makeit-loveit.com




13. Long Sew Zipper Card Pouch in Free Pattern with Rustic Fabric Design www.craftpassion.com
14. Zippered iPhone Wallet Craft Idea with Quilting Fabric Scraps www.thingsforboys.com




15. Zippy Wallet Tutorial with a Catchy Key-Chain Knob and Button Closer Style noodle-head.com
16. Wonderful Zipped Pouch Craft Project with Cinderberry Stitches and Pretty Fabric Knob cinderberrystitches.typepad.com




17. Zipper Pencil Case in Free Sewing Pattern with Trendy Thick-Fabric Borderlines www.craftpassion.com
18. DIY Pouches: Boxy Bag Craft with Quilting Fabric in Various Catchy Prints www.kelbysews.com




19. Little Boxy Pouch from Japanese Teensy Fabric Piece and with Nice Tree Prints threebears.wordpress.com
20. Teeny Zipper Coin Purse Craft for Girls with Fusible Interfacing and Double-Sided Metallic Knobs shop.mybluprint.com




21. Tutorial How to Make a Zippered Travel Pouch with Wide Space weallsew.com
22. No Guts Boxie Pouch Craft Idea with Free Sew Pattern and Metallic Holding Knob shop.mybluprint.com




23. DIY Box Pouch Craft with Double Zippers by Fili & Lino Crafting Haven filiandlino.blogspot.com
24. Burlap-Fabric Happy Zipper Pouch Tutorial with Air Balloon Applique Pattern www.minkikim.com




25. Super Stylish Anthro Asterid Coin Purse Knockoff with Ruffled Closer flamingotoes.com
26. Zipper Clutch Sewing Tutorial with Wide Front Bow Deisgn www.polkadotchair.com




27. Colorful All-Felted Zipper Bag with Free-Sewn Pattern thesewingloftblog.com
28. Embellished Zippered Pouch with Contrasting Fabric Adornments www.polkadotchair.com




29. Captivating and Colorful Felt Zipper Pouch with Pretty Floral Decoration theadventuresofbluegirlxo.blogspot.com
30. Whimsical Flower Zipper Pouch Pattern by The Sewing Loft thesewingloftblog.com




31. Fussy Cut Zipper Pencil Pouch Tutorial with Pretty Frock Applique lotsofpinkhere.blogspot.com
32. Gathered Fabric Clutch with Printed Scrap Fabric noodle-head.com




33. DIY Color-Pop Makeup-Kit Pouch with Zipped Closer out of Quilting Fabric haberdasheryfun.com
34. Uniquely Stylish Pleated Pouch Craft with Wonderful Lace Knob and Zipper Closer ricochetandaway.blogspot.com




35. Trendy Ruffle Zipper Pouch with Nice Geometric Stitching seekatesew.com
36. Exceptionally Trendy Rounded & Embellished Zipper Pouches Out of Faux Leather makeit-loveit.com




37. Zippered Pouches Craft Personalized with Iron Made of Different Catchy Cotton Fabrics makeit-loveit.com
38. Camera Accessory Clip: DIY Zipper Pouch with Metallic Hook Knob shealynnbenner.com




39. DIY Clear Plastic Bag Project with Brilliant Zipper Encloser on Sewn Fabric Base www.patchworkposse.com
40. Easy Peasy Full of Zipper Candy Pouch Tutorial with One-Side Cotton Back Layer zipitzippers.blogspot.com




41. Crochet Granny Square Zippered Pouch Tutorial with Vibrant Color Accent www.skiptomylou.org
42. Cotton Fabric Made iPad Cozy with an Attached Cord Pouch in Catchy Pattern Print Design www.polkadotchair.com




43. Exclusive Knotted Zipper Pencil Pouch in Wonderful Gingham Style seekatesew.com
44. Clear Lego Storage Pouch with Transparent Plastic Material and Zipper Closer www.polkadotchair.com




45. Classy Monogrammed Leather Dopp Kit Tutorial By Polka Dot Chair www.polkadotchair.com
46. Quilted iPad Mini Pouch: A Fat Quarter Zipped Project Idea www.carolinehulse.com




47. Ribbon and Vinyl Zipper Pouche Projects with Colorful Ribbon Highlights shop.mybluprint.com
48. Spectacularly Made See-Through Zipper Pouches with Double Folded Bias Tape Edges www.positivelysplendid.com




49. Unusual Wallet-to-Tote On the Go: A 2-in-1 DIY Bag Project By Sew Mama Sew www.sewmamasew.com
50. Triangle Zipper Coin Purse in Free Sewing Pattern with Printed Quilting Cotton Fabric www.craftpassion.com




51. DIY Cute Circle Purse Craft with Easy Bubble Printing and One-Side Zipper Closer hideousdreadfulstinky.com
52. Super Creative Zip Lipped Fish Pouch Project with Fabric Fins and Googly Eyes lindapendantedreams.blogspot.com




53. FREE Gem Zipper Pouch: Diamond Shape DIY Pouch in Free Sew Pattern shop.mybluprint.com
54. MS Lipsie 'The Pocket Girl' Pouch– DIY Sewing Projects in A Girl Face Shape www.burdastyle.com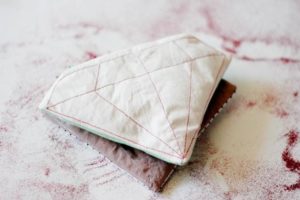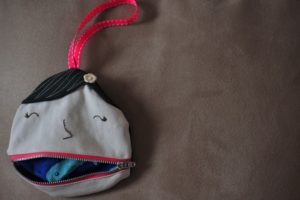 55. Mesmerizingly Made Circled Macaron Coin Purse in Free Sewing Pattern www.craftpassion.com
56. DIY Cute and Fluffy Munster Bag Tutorial with Zipper Encloser hillmade.blogspot.com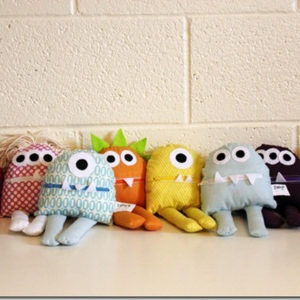 57. DIY Nesting Doll Zip Pouches in Matryoshka Doll Pattern: A DIY Printed Fabric Craft Project www.polkadotchair.com
58. Gwenny Penny Pencil Pouch in An Exact Pencil Shape: A Wonderful DIY Gift Idea www.gwennypenny.com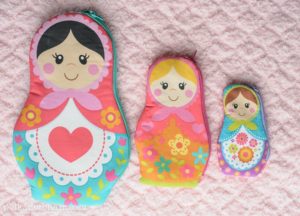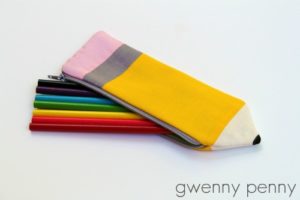 59. Back to School Pencil Case in Cute Side-Pillow Shape with Quilting Fabric in Dotted Print Design www.sewmamasew.com
60. Quilted Barrel Pouch with Free Pattern and An Upward Fabric Knob By The Stitching Scientist thestitchingscientist.com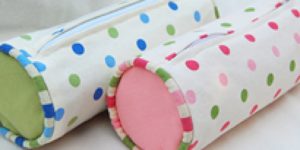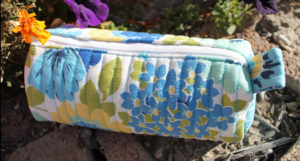 61. DIY All-Leather Robot Pencil Case with Zipper Mouth Closer: A Fascinting DIY Pouch Craft for Kids makeit-loveit.com
62. Tea-Cup Pouch Project with Quilting Fabric and Lace Embellishments with a Fluffy Handle kerouezee.over-blog.com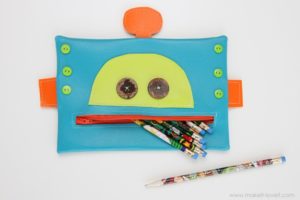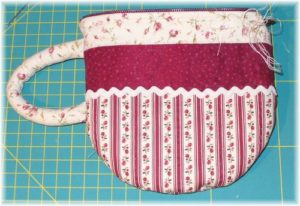 63. Triangle Change Small Bag Practice: Manual DIY Fabric Coin Purse Tutorial www.rouding.com
64. Tutorial How to Make a Stylish Zip Pen Case with A Perfect Blend of Felt and Cotton Fabric ayumills.blogspot.com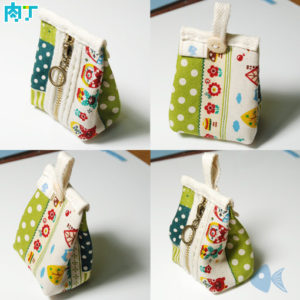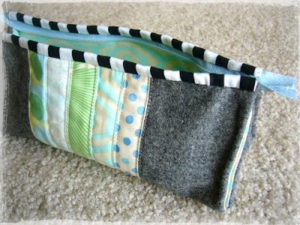 65. Zip-Itself Coin Purse in Free Sewing Pattern with Ribbon and Zips By Craft Passion www.craftpassion.com
66. Zipper Mouth Pencil Case in Girl Version with Button Eyes and Cute Bow Decor makeit-loveit.com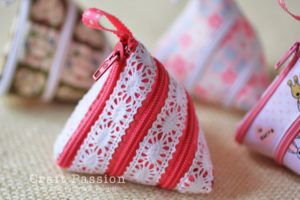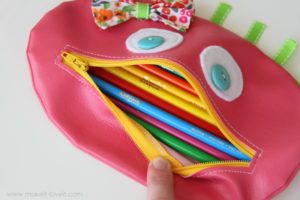 67. Zip Your Lips Craft Tutorial: Exceptionally Chic DIY Pouch in Pinky Lip Pattern abeautifulmess.com
68. Zipper Book Clutches: An Exclusive and Classy DIY Zip Bag Project seekatesew.com




69. DIY Necktie Zip Fabric Pouches with Shirt Print Pattern: A Perfect Gift Idea for Men www.polkadotchair.com
70. Sweet Tooth Zip Pouch with Candy Pack Top and A Waterproof Plastic Cover www.punkinpatterns.com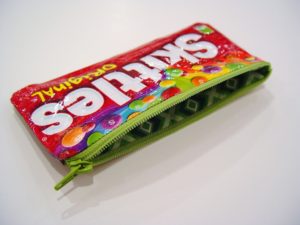 71. DIY Toilet Roll Pencil Case with Felt Over Cardboard Base and Zipped Encloser onelmon.com
72. Makeup-Kit Pouch From Thrift STore Jacket: Bridesmaid Kits From Menswear ohhappyday.com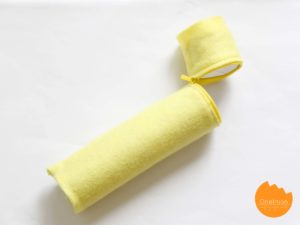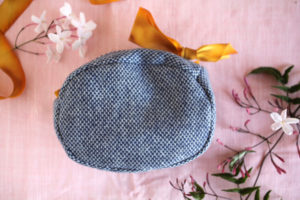 73. Zippy Wet Pouch for Tabs Made of a Shower Curtain with Double-Sided Print Pattern www.polkadotchair.com
74. Taco Zipper Pouch in Free Pattern: A Perfect DIY Gift Idea for Foodie People www.onthecuttingfloor.com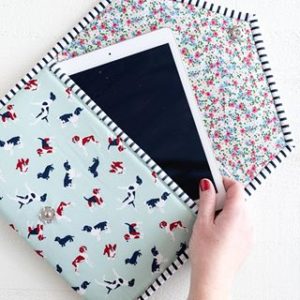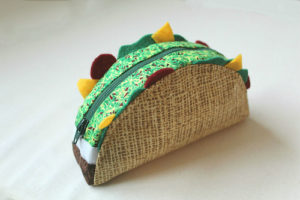 75. Semicircle Medium Zipper Pouch with Strap and Free Pattern Prints www.fallindesign.com
76. All-Stiched Adorable Zippered Pouch Craft with Wonderful Flat Bottom www.polkadotchair.com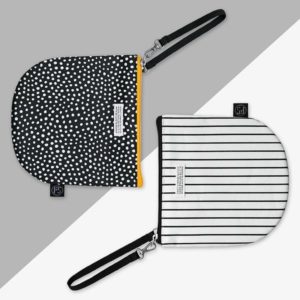 77. Stylish Double Zipper Pouch Tutorial By My Handmade Space www.sewyourtv.com
78. Dumpling Zipper Pouch Project with Girly Pretty Printed Poly Fabric Material www.free-tutorial.net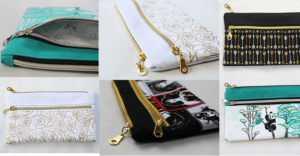 79. Open-Wide Zippered Pouch Project With Rustic Jeans Bottom by Noodlehead noodle-head.com
80. Sew Modern Bags: Devon Zipper Pouch Pattern with Double Zip System sewmodernbags.com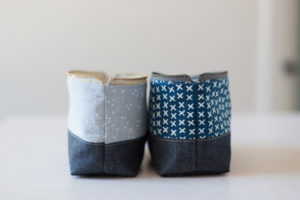 81. Embellished Boxy Lace Zipper Pouch Sewing Tutorial with Metallic Zip-Chain toriejayne.com
82. Plush Animal Zipper Pouch with Lock-Up Lip Design: A Cute DIY Woolen Project alittlecrispy.com