Quilting Magic: 84 Fat Quarter Projects and Easy Sewing Patterns
Welcome to a world of delightful creativity and endless possibilities! If you're a crafting enthusiast or simply looking to dive into the wonderful world of fabric crafts, fat quarters are your ticket to a fantastic journey.
These versatile and budget-friendly pieces of fabric open the door to a myriad of crafting ideas that will leave you inspired and eager to get started.
In this listicle, we've curated charming fat quarter projects that are perfect for quilters, sewers, and crafters of all skill levels.
From colorful quilts to stylish accessories and home decor, each project celebrates the magic of fat quarters, offering a perfect blend of functionality and artistic expression.
So, gather your fat quarters, unleash your creativity, and let's embark on a crafting adventure like no other.
DIY Sewing Projects: Fat Quarter Project Ideas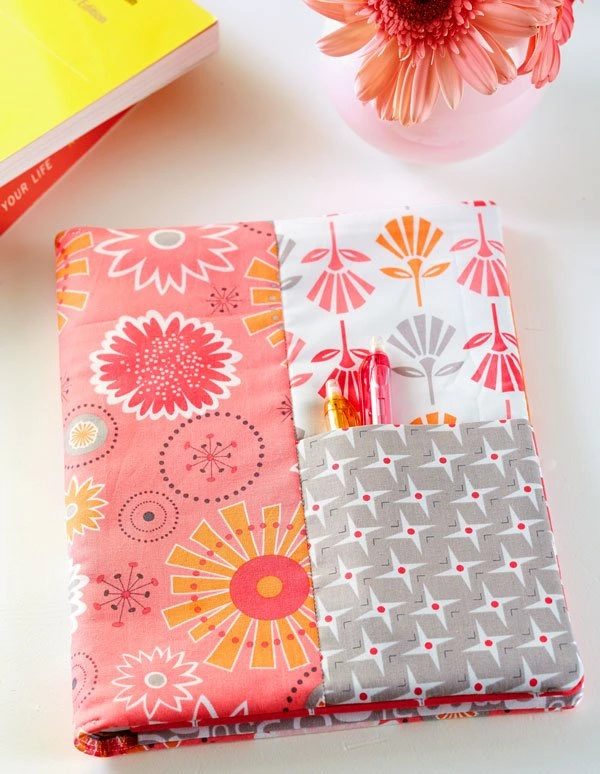 DIY Sewing pattern and tutorial for fat quarter notebook cover –Allpeoplequilt

On-the-go notebook cover with organizer – Crazylittleprojects

Pattern and tutorial for a cute raindrop softie – we-are-scout
Fat Quarter Quilts: Create beautiful and vibrant quilts using an assortment of fat quarter fabrics.
Large, simple blocks, the Craftsman pattern – Fat Quarter Quilts –Diaryofaquilter

Easy to make fat quarter sunglass cases – Crazylittleprojects

Patchwork Coasters: Sew stylish coasters with different fat quarter patterns for a fun and functional touch to your table setting.
Quick summer-sewing quilt block coasters –Diaryofaquilter

Fabric Keychains: Craft cute and personalized keychains using small cuts of fat quarters.
Fat Quarter Keychain with Cotton Belting – Tutorial at Jedicraftgirl

Fabric Tote Bags: Sew practical and stylish tote bags with a mix of complementary fat quarter fabrics.
DIY fabric tote bag sewing pattern – Applegreencottage


Mini Fabric Pouches: Make adorable pouches for organizing small items with eye-catching fat quarter patterns.

Tiny Treasures: 82 Zipper Pouch & Coin Purse Sewing Patterns
Fat quarter zipper pouch patterns – Seasonedhomemaker
Fat Quarter Pillow Covers: Design decorative pillow covers with a variety of fat quarter fabrics to spruce up your home decor.
Complete step-by-step picture tutorial on fat quarter pillowcase –Momspark

Fabric Hair Bows: Create charming hair bows using colorful and coordinated fat quarters.
Simple and timeless fabric double hair bow – Raisingnobles

Fabric Wall Hangings: Craft beautiful wall hangings with a mix of fat quarter fabrics for an artistic touch to your walls.
Fun to collect and fun to use, fat quarter wall hanging / quilt –Allpeoplequilt


1. Pretty and Colorful Felt Apple Pincushions Craft Idea www.bugaboocity.com
2. Creative Fall-Leaf Applique Pincushion by Wild Olive wildolive.blogspot.com




3. DIY Pincushion: Adorable Fabric Cactus Craft Idea from Seams And Scissors www.seamsandscissors.com
4. DIY Fat Quarter Series: Wrap Up Bonus Project with Quilted Fabric www.shesgotthenotion.com




5. DSLR Camera Pouch: A DIY Fabric Craft Idea from Quilted Material www.liveitloveitmakeit.com
6. DIY Lovely Fabric Pot Crafts for Classy Indoor Gardening www.prettyquirkypants.com




7. Super Charming and Vibrant Rainbow Pillow in Floral Print Fabric and Free Sewing Pattern www.we-are-scout.com
8. Decorative Nursery Pillow with Cute Owl Applique www.bugaboocity.com




9. Easy Tutorial of Graffiti Covered Stuffed Toy Guitar with Toy Stuffing Inside Fabric Pens letsdosomethingcrafty.com
10. Fanciful Fabric Butterflies: Simple DIY Sewed Craft Idea Out of Fabric Scraps thinkcrafts.com




11. Gorgeous Fabric Birdhouses with Pom-Pom Decor For A Classy Home Interior www.pillarboxblue.com
12. DIY Pretty Faux Tied Headbands for Girls By Homemade Ginger www.homemadeginger.com




13. Autumn Appliqué Artwork: Whimsical Applique Work in ANimal Shape thinkcrafts.com
14. Captivating Fabric Envelopes From Assorted Fabric Scraps with Double Sided Fusible Web aspoonfulofsugardesigns.com




15. DIY Hashtag Pillow with Poly-Fil Stuffing Inside Soft Fabric Base thecraftedlife.com
16. All-Sew Super Adorable Raindrop Fabric Craft in Free Softie Pattern and Cute Facial Features www.we-are-scout.com




17. Ruffled Apron Wrap: DIY Easy Fat Quarter Craft Idea for Regular Use thesewingloftblog.com
18. Bunny Applique Table Runner: A Wonderful DIY Spring Craft Idea in Felt Applique Pattern thesewingloftblog.com




19. DIY Coffee Cozy: Wonderful Felt Applique Work on Quilted Fabric thesewingloftblog.com
20. Pretty DIY Dishtowel Craft Idea with Fabric Feather Appliques from Scrap Fabric flamingotoes.com




21. Super Quick Fat Quickery Craft Idea: Fabric Luggage Tags www.skiptomylou.org
22. Fat Quarter Quilt with Various Fabric Scraps in Creative Collage Pattern www.newgreenmama.com




23. Video Tutorial of Trendy Fabric Bowl and DIY Jewelry Holder thesewingloftblog.com
24. Halloween Tote Bag Craft Idea: DIY Fat Quarter Project with Double-Sided Fabric Cover thesewingloftblog.com




25. DIY Double Sided Fabric Headband Pattern wit Flexible End Loops www.happytogetherbyjess.com
26. Super Chic iPhone Pouch Tutorial: A Classy DIY Gift Craft Idea duringquiettime.com




27. DIY Pretty Pieced Kaleidoscope Pillows with Pattern Designs and Button Centers blog.spoonflower.com
28. Mannequin Door Stop Project with All-Sewn Free-Pattern Fabric Covers thesewingloftblog.com




29. DIY Fabric Matching Game with Quilting Fabric Pads thecottagemama.com
30. Wonderfully Functional DIY Fat Quarter Bowl Cozier from Quilting Fabric www.2littlehooligans.com




31. Quick and Easy Fat Quarter Project: Mini Coloring Tote with Color Pencil Storage www.lbg-studio.com
32. All-Sewed Quilted Patchwork Bib Pattern Craft with Button Encloser sewshesews.wordpress.com




33. Easy Heart Shape Sewing Weights with Thickly Sewn Heart Applique Pattern thesewingloftblog.com
34. Creatively Sewn Pie Potholders with Insulbrite Insulating Fabric Materials artthreads.blogspot.com




35. Personalized Pillow Craft: Useful Fat Quarter DIY Idea for Daily Use thesewingloftblog.com
36. Easy Adorable Bowl Covers in Free Pattern with Elastic Encloser shop.mybluprint.com




37. Artistic Ruffle Fabric Flowers with Matching Button Pistles thecraftingchicks.com
38. Captivating Storage Caddy Out of Quilting Fabric with Nice Floral Prints and 2-Shelf Pattern shop.mybluprint.com




39. Tooth Fairy Pillow in Sewn Up Pattern and Cute Pocket Storage mypatchwork.wordpress.com
40. Amazing Fat Quarter Circle Skirt in Free-Pattern and Trendy Skater Shape www.scatteredthoughtsofacraftymom.com




41. Funky Fat Quarter Craft Chapstick Cozy with Metallic Holding Ring www.littlebitfunky.com
42. Quick & Easy DIY Sunglasses Case Craft: Free-Pattern Fabric Project crazylittleprojects.com




43. Kate Spade Inspired Key Fobs with Metallic Pillars and Pretty Golden Bow Embellishments flamingotoes.com
44. Charm Square Fabric Tray- DIY Storage Organizer for Sewing Stuff aspoonfulofsugardesigns.com




45. Ruffled Mini Wallet with Three Tire Layers and Zipper Close System freespiritfabric.blogspot.com
46. Free Pattern Stuff Toys Tutorial: Henry & Helga with Baby Elephant birchfabrics.blogspot.com




47. Sweet Deer Embroidered Zipper Pouch: An Easy Peasy DIY Fabric Craft Idea flamingotoes.com
48. Cotton Pop Flower Coaster Tutorial with Contrasting Fabric Scrap Applique chasingcottons.blogspot.com




49. Frenzy Gathered Top Bag with Printed Fabric in Free-Pattern Shape beeinmybonnetco.blogspot.com
50. DIY Fat Quarter Craft Mini Ironing Table Cover with Scrap Fabric Squares quiltbarn.blogspot.com




51. DIY Zippered Box Pouch from Fat Quarter Bundle in Pellon Woven Fusible Interfacing Pattern www.seasonedhomemaker.com
52. Bold Multicolored Hexagon Table Runner from Cotton Quilt Wadding mypoppet.com.au




53. Scrappy Anchor Pillow DIY Design with Fabric Scrap Applique flamingotoes.com
54. Simple Tutorial of Charmed Pencil Pouch with Zipper Encloser and Catchy Chain-Ends sweet-verbena.blogspot.com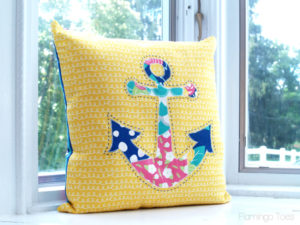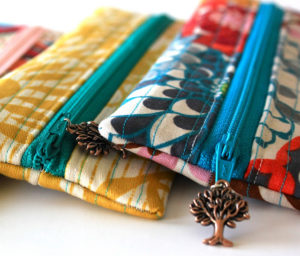 55. Fabric Made Notebook Cover with Yard Lining Fabric in Assorted Prints and All-Sewn Pattern www.allpeoplequilt.com
56. Fat Quarter Fabric Purse with Classic Wooden Handles blog.consumercrafts.com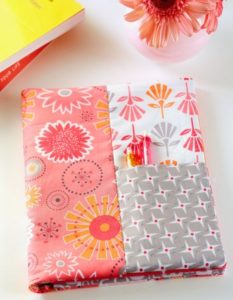 57. Easy Tutorial of Fat Quarter Drawstring Fabric Bag with Pattern Prints www.u-createcrafts.com
58. DIY Guest Towel Decor Craft with Crochet Trim and Trendy Lacy Ends aspoonfulofsugardesigns.com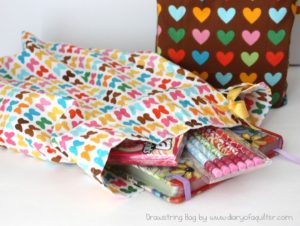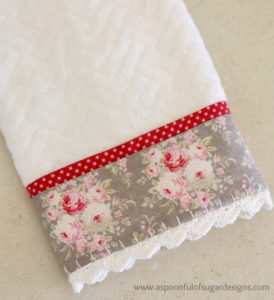 59. DIY Little Girl Pleated Purse with A Bold Button Closer makeit-loveit.com
60. Fabric Pennant Banner with Nice Contrasting Prints and Gorgeous Golden Accent thegirlinspired.com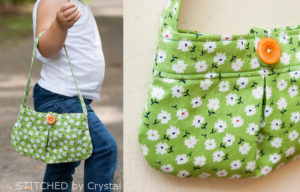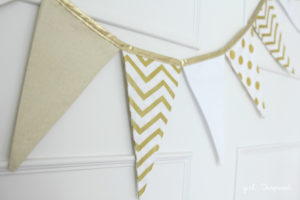 61. Adorable Free Doll Patterns: Easy Rag Doll Craft Idea for Girls crazylittleprojects.com
62. Fashionable Cross Body Tote Bag with Subtle Color Accent and Fabric Flower Embellishments crazylittleprojects.com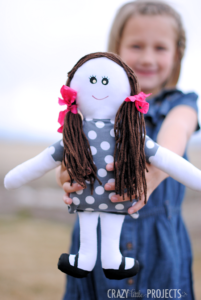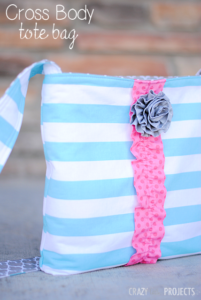 63. Heart Shaped Oven Mitt Pattern and Classic Pot Holder Project crazylittleprojects.com
64. Quick and Easy Snack Baggie with Velcro Closer and Pretty Floral Prints sewlicioushomedecor.com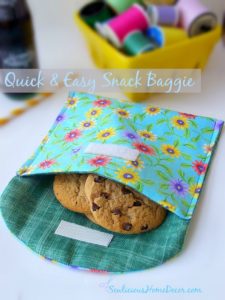 65. Super Elegant Clutch Handbag Sewing Pattern with Catchy Jewel Embellishment www.positivelysplendid.com
66. Stroller Cell Phone Carrier with a Thick Metal Ring Holder www.madetobeamomma.com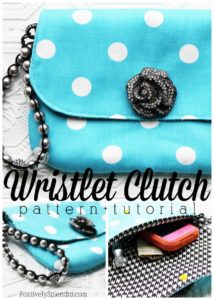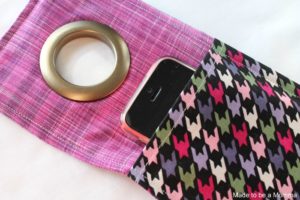 67. Kids Car Carrier Tutorial with fat Quarter Fabric: Crazy Little Project Idea for Kids crazylittleprojects.com
68. Fabric Covered Hairband with Nice Bow Adornments oliverands.com




69. Fabric Covered Clipboard Tutorial with Pattern Fabric Prints crazylittleprojects.com
70. Ipad Sleeve Case Tutorial in All-Sew Pattern and Fabric Rosetta Adornment crazylittleprojects.com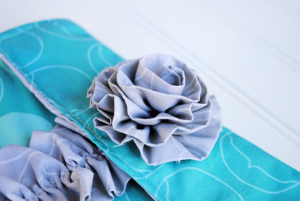 71. Journal Pen Holder: An Useful DIY Fabric Craft Idea for Workplace www.madetobeamomma.com
72. Zipper Card Pouch with Free Sew Pattern And Quilting Linen www.craftpassion.com