Scrap it, Craft it: 99 Scrap Fabric Crafts & Yarn Craft Ideas
Crafting with scrap fabrics and yarn is like unlocking a treasure chest of creativity and possibilities!
Instead of letting those leftover materials go to waste, we can transform them into beautiful and unique creations.
It's a delightful way to express ourselves, share joy, and make something special out of seemingly ordinary pieces.
Benefits of Upcycling and Using Leftover Materials: Upcycling is not just good for the planet; it's fantastic for our crafting adventures too!
By using leftover materials, we reduce waste and give a new life to fabrics and yarn that might otherwise be thrown away.
Plus, it's budget-friendly, allowing us to craft without breaking the bank!
Crafting with scrap fabrics and yarn brings joy, sustainability, and endless creativity into our lives.
Upcycling leftover materials not only helps the environment but also saves money on craft supplies.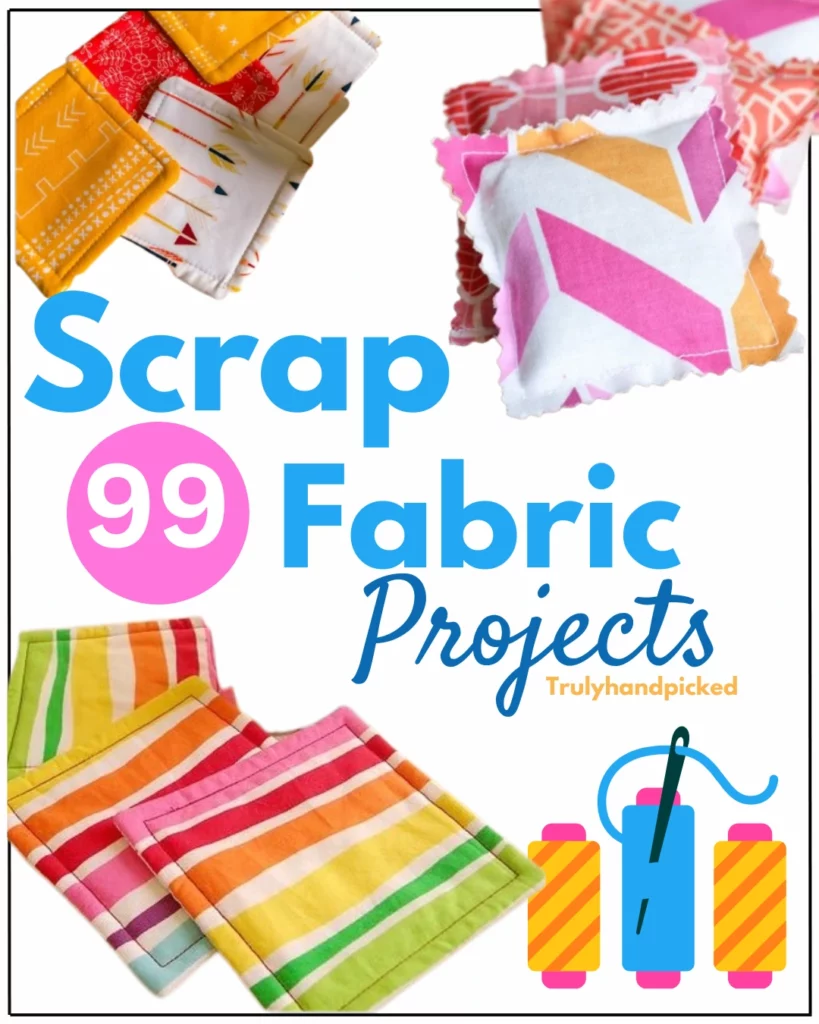 99 Scrap Fabric Crafts & Yarn Craft Ideas
Diverse and Creative Possibilities in Scrap Fabric and Yarn Crafts: The world of scrap fabric and yarn crafts is incredibly diverse and exciting!
We can create patchwork quilts that tell a story, crochet cozy scarves for chilly days, or even make unique accessories like fabric-covered buttons and yarn-wrapped vases.
The possibilities are endless, and each project carries its charm and personal touch.
Fabric Patchwork Projects
Scrap Fabric Quilts and Blankets: Stitch together a cozy and sentimental quilt or blanket using colorful fabric scraps, creating a warm keepsake to cherish for years to come. Simple Baby Quilt With Scrap Fabric Cloth – Free Quilt Patterns 1.Thesprucecrafts 2. Birchfabrics 3. Ginger cake
Fabric Coasters and Placemats: Transform fabric remnants into stylish and practical coasters and placemats, adding a touch of elegance to your dining table or coffee nook. Tutorials: 1. Colorful 2. Thermoweb 3.karmankismetdesigns
Fabric-Covered Notebooks and Journals: Give plain notebooks and journals a personalized makeover by adorning them with vibrant fabric covers, doing writing and sketching an artistic delight. 1.Polkadotchair  2.Bubbablueandme 3. Crazylittleprojects
Fabric Scrap Accessories
Fabric Hair Bows and Headbands: Create adorable and stylish hair accessories using fabric scraps, adding a touch of charm to any hairstyle. 1.Tikkido 2. Oliverands 3. Marymarthamama
Fabric Keychains and Lanyards: Turn fabric remnants into functional and trendy keychains or lanyards, keeping your keys or ID cards secure and fashionable. Tutorial Craftinessisnotoptional

Fabric-Covered Buttons and Jewelry: Elevate ordinary buttons and jewelry with fabric coverings, making unique and eye-catching accessories that reflect your personal style. Angelleadesigns

Home Decor with Scrap Fabric
Fabric Wall Art and Tapestries: Transform your walls into stunning displays of creativity by crafting fabric wall art and tapestries, adding a touch of beauty and personality to your living spaces. Tutorial – Belladia

Fabric-Covered Storage Boxes and Baskets: Organize in style with fabric-covered storage solutions, turning plain boxes and baskets into chic and functional home decor pieces. Free Sewing Pattern – Mindy

Fabric Bunting and Garlands: Infuse your celebrations and gatherings with charm by crafting fabric bunting and garlands, adding a festive and whimsical atmosphere to any occasion. Tutorial –Simplyfreshvintage


1. Easy Tutorial of How to Make Colorful Fabric Bows with Different Designs www.alexamariezurcher.com
2. Long Stemmed Fabric Flowers: A SnowyBliss Craft snowybliss.blogspot.com




3. DIY Lavender Sachets: Classy DIY Project with Soft & Subtle Fabric Scraps livesimply.me
4. Huge Fabric US Map Hoop Art: DIY Totally Sewed Wall Decor flamingotoes.com




5. Super Chic Ruffled Tea Towel Out of Vibrant Fabric Scraps Over White Towel www.craftaholicsanonymous.net
6. All-Sew Monogrammed Zipper Pouch with Floral Fabric Scraps and Trendy Alphabetical Designs makeit-loveit.com




7. Hexagon Appliqued Bag with Various Colorful Fabric Scraps in Honeycomb Shape www.vanessachristenson.com
8. DIY Fabric Scrap Craft for Kids: Easy Fabric Alphabet with Different Designs owlybaby.blogspot.com




9. Spring Fabric Strip Bunting: DIY Fabric Scrap Craft for Home Decorations www.craftinge.com
10. DIY Fabric Scrap Magnet Tutorial: A Funky Yet Useful Fabric Craft Idea andreasnotebook.com




11. DIY Fabric Chapstick Holder with Catchy Design: A Simple Fabric Scrap Craft for Daily Use makeit-loveit.com
12. Sewed Scrappy Pillow Trim Cover with Vibrant Fabric Scraps thesewingloftblog.com




13. Scrappy Layer Skirt Tutorial with Colorful and Attractive Fabric Scraps www.polkadotchair.com
14. Charming Fabric Scrap Coaster with Brilliant Color Combination and Perfect Thickness catholicsprouts.com




15. Super Cute Tiny Embroidered Key Chain Coin Purses from Fabric Scraps flamingotoes.com
16. DIY Fabric Scrap Basket Cover with Trendy Ribbon Tie www.jenthousandwords.com




17. Fabric Covered Bulletin Board- A Simple Fabric Scrap Project for The Beginners crazylittleprojects.com
18. Fat Quarter Closet Cloth Divider from Fabric Scrap with Plastic Cover www.2littlehooligans.com




19. Christmas Stocking Tutorial – Super Creative Christmas Socks for Adorning Tree www.amyscreativeside.com
20. DIY Fabric Scrap Project: Car Craft Caddy with Various Division makezine.com




21. DIY Fabric Hot Pad with Proper Holding Division Made of Nicely Designed Scarps craftyasiangirl.blogspot.com
22. DIY Fabric Scrap Quilt Cover with Spooky Spider Design Bets for Halloween Days www.patchworkposse.com




23. DIY Hexagon Table Runner with Vibrantly Colorful Fabric Scraps mypoppet.com.au
24. DIY Hexagon Clock from Trendy Modern Fabric Scraps www.u-createcrafts.com




25. Unusually Pretty Glass Fabric Magnets with Pattern Fabric Scraps marthataylorphillips.blogspot.com
26. Tutorial of Gathered Round Basket Out of Pretty Fabric Scrap with Strawberry Prints aspoonfulofsugardesigns.com




27. 20-Minutes Fabric Scrap Craft: DIY Grocery Bag Holder www.craftinessisnotoptional.com
28. DIY Laundry Bag from Colorful Fabric Trims and Upper-Zip System thesewingloftblog.com




29. DIY Rice-Filled Keyboard Wrist-Rest with Trendy Scrappy Fabric Design andsometimesy.blogspot.com
30. Utterly Pretty Laundry Basket Organizer with Various Shelving heartspunimagery.typepad.com




31. Quick Fabric Scrap Craft: DIY Mouse Pad on Cork Backed Coaster Base funkyanddelightful.blogspot.com
32. Peacock Pillow Pattern with Fabric Scraps: Enchanted DIY Pillow Makeovers thesewingloftblog.com




33. Quilted Placemats with Fabric Scrap Tops: An Awesome Recycling Project from Unused Fabric Trims ayumills.blogspot.com
34. Portable Iron Board Cover from Floral Fabric Scraps Over Wooden Base www.acraftyfox.net




35. Traditionally Looked Quilt Table Runner with Fabric Scrap Top Surface www.diaryofaquilter.com
36. Dresden Applique Pillow with Various Fabric Scraps Over Burlap Base mel-designs.typepad.com




37. Fashionable Studio Curtain with Reused Fabric Scraps www.theshabbycreekcottage.com
38. Take-Along placemat Sewn Up with Two Different Cotton Fabric Scraps mypatchwork.wordpress.com




39. Tutorial of Reusable Snack Bags from Soft Fabric Scraps www.larissaanotherday.com
40. All-Sewn Teapot Cozy Tutorial from Fabric Scraps with Felt Flower Decors mypatchwork.wordpress.com




41. Creative Fabric Scrap Craft: DIY Pillow Cover with Ruffled Layers diyjoy.com
42. All Sewed Pocket Warmer from Fabric Scraps in Pretty Round Shapes imake2.blogspot.com




43. Bi-fold Wallet Made of Cotton Quilt and Fabric Scrap with a Button Closer modestmaven.blogspot.com
44. DIY Bobby Pins with Button Heads Covered with Catchy Fabric Scrap Coating justcallmechris.blogspot.com




45. DIY Fabric Scrap Braided Basket with Multicolor Accent bloggingcornerblog.blogspot.com
46. DIY Fabric Scrap Cord Keeper with Easy Velcro Attach leafytreetopspot.blogspot.com




47. All-Sewn DIY Fabric Tangram with Fabric Scrap Drawstring Bag www.sewhomegrown.com
48. DIY Reusable Hand Warmers Made of Repurposed Flannel Shirt Scraps www.sadieseasongoods.com




49. Fabric Yo-Yo or Suffolk Puffs in Attractive Round and Puffy Shape www.mollyandmama.com.au
50. Easy Peasy Fabric Scrap Bookmarks with Pretty Ribbon Holding thecraftymummy.com



Make your yarn-crafting session more clutter-free with these useful and easy-to-make DIY yarn bowls.

51. DIY Fabric Scrap Craft: Colorful Braided Bracelet with Metallic End Loops savedbylovecreations.com
52. Easy Tutorial of Making Lanyard and Key Chain Wristlet www.allfreesewing.com




53. Wonderful Fabric Scrap Rag Rug: A Durable DIY Craft for Regular Use www.craftaholicsanonymous.net
54. DIY Fabric Necklaces with Marbles Under Fabric Scrap Binding howdoesshe.com




55. Captivating Scrapy Lampshade: DIY Fabric Scrap Layered Craft with Different Edges thepleatedpoppy.com
56. Whimsical Scrapy Wind-Catcher with Multicolor Scraps and Brass Macrame Ring www.patternrevolution.com




57. Quick and Easy Fabric Scrap Wrist Pincushion with Matching Prints thinkcrafts.com
58. Supremely Easy Fabric Scrap Craft: DIY Scrappy Tassel www.chalkandchocolate.com




59. Shabby Chic Ruffle Necklace with Fabric Scraps in Floral Designs and a Catchy Flower End poppychic.blogspot.com
60. Simple 20-Minute Fabric Scrap Craft Phone Wallet with Cotton Quilt Base crazylittleprojects.com




61. Lovely Fabric Covered Light Switch Plates with Patterned Fabric Scrap vickiehowell.com
62. Handmade Scrap Fabric Twine with Multicolor Fabric Scraps mypoppet.com.au




63. Scrap-Pieced Belt: Great Fabric Scrap DIY for Girls and Kids makeit-loveit.com
64. Cute & Simple Fabric Bandaids from Scrap Fabric Strips thepinkcouch.blogspot.com




65. Quick & Easy DIY Sunglasses Case Pattern with Cotton Quilt Base and Fabric Scrap Coating crazylittleprojects.com
66. All-Sewed Fabric Scrap Craft: DIY Scrap Fabric Banner for Festive Decor www.sisterswhat.com




67. DIY Storage Craft: Free Pattern All-Sewn Scrap Bucket Basket Tutorial thesewingloftblog.com
68. Woven Fabric Basket From Multicolor Scrap Fabric Pieces with Nice Sharp Petal-Sharp Edges terryatkinson.typepad.com




69. DIY Trendy and Classic Fabric Scrap Blanket Top by Gigi's Thimble www.gigisthimble.com
70. Simple Yet Useful Fabric Scrap Craft: Busy Empty Nest & Wipes with Corner Fabric Hooks laughingduck.typepad.com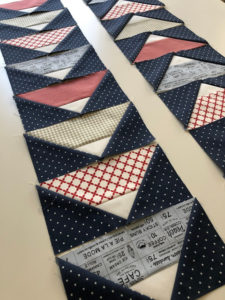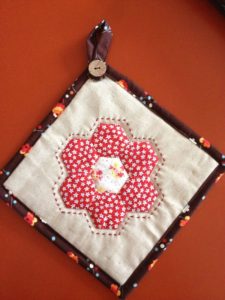 71. Chicken Coop Fabric Journal Book with Sturdy Bamboo Stick Holders ramblingrose.typepad.com
72. Fabric Coffee Sleeve Tutorial: DIY Coffee Warmer with Button Loop www.skiptomylou.org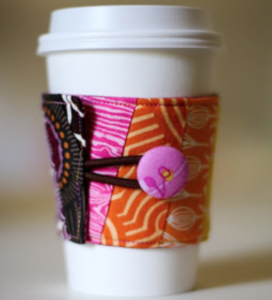 73. DIY Scrap Fabric Craft: Pretty-Looking Spiral Mat from Colorful Fabric Twine www.fabartdiy.com
74. Mini Quilted Pouch Tutorial – Easy Sewing Project with Scrap Fabric www.sewsomestuff.com




75. Adorable Snowman Mug Mat in Totally Sewn Round Shape www.sewsomestuff.com
76. All-Sew Strawberry Pot Holders: The Easiest Fabric Scrap Craft Idea for The Beginners www.sewsomestuff.com




77. Ultimate Fabric Scrap Craft Project-Homemade Fabric Luggage Tags www.sewsomestuff.com
78. DIY Back to School Sewing Ideas: Simple Fabric Manicure Pouch www.sewsomestuff.com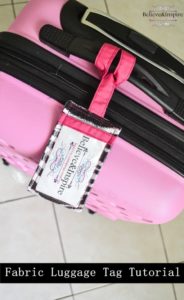 79. DIY Sanitary Napkin Pouch in Sewn Patterned and Scrappy Ruffled Fabric Design www.sewsomestuff.com
80. DIY 'Little Guy Tie' Craft: Scrap Fabric Kid's Tie with Velcro Strapping Ends makeit-loveit.com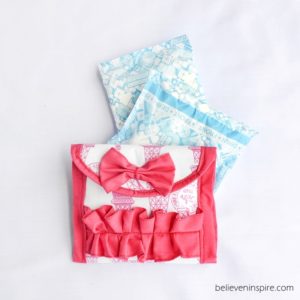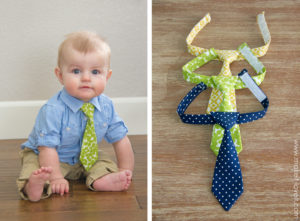 81. Totally Sewed and Quilted Scrap Fabric Sleeping Bag for Stuffed Animals www.parents.com
82. Picnic Utensil Pouch Tutorial- DIY Kitchen Craft from Scrap Fabric Pieces www.seamsandscissors.com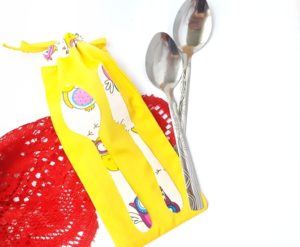 83. Stitch Happens Quilt Pattern with Colorful Scrap Fabric Pieces www.anniescatalog.com
84. Butterfly Charm Blocks with Vibrant Scrap Fabric Pieces Over Quilt Cover Base shop.mybluprint.com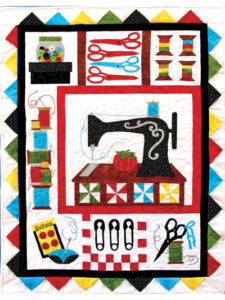 85. How to Make Quilted Fall Leaves Table Topper out of Fabric Scraps feltmagnet.com
86. DIY Scrap Fabric Emery Board Cover with Pop of Colors cathcarts.blogspot.com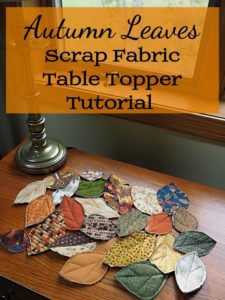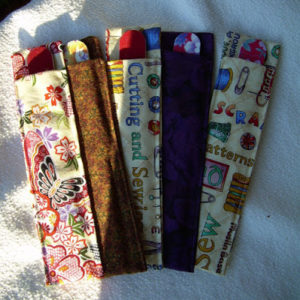 87. DIY Scrap Fabric Patchwork Bib with Rectangle and Square Scrap Patches nanacompany.typepad.com
88. Scrap Fabric Knot Headbands: DIY Girly Craft Idea with Scrap Fabric thegirlinspired.com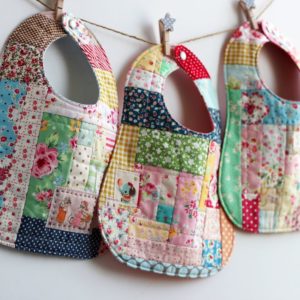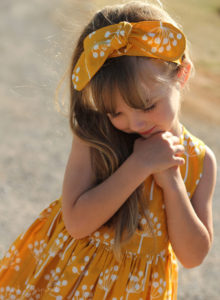 89. DIY Scrap Fabric Business Card Wallet by A Spoonful of Sugar aspoonfulofsugardesigns.com
90. Scrap Fabric Cum Textured Fabric with Fluffy Wool Ribbon and Sparkly Tread Decor judith-justjude.blogspot.com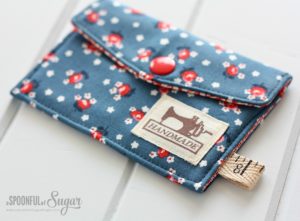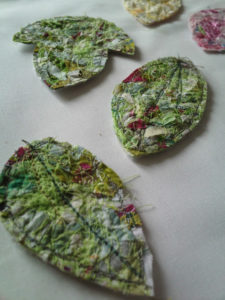 91. Scrappy Quilted Apron with Colorful Scrap Fabric Pieces and Ribbon Ties jacquelynnesteves.com
92. DIY Remote Organizer Caddy from Fabric Scraps with Pretty Ribbon Edges diyjoy.com




93. DIY No-Sew Scrap Fabric Wreath on Sturdy Wreath Wire Base www.nancyzieman.com
94. Free Sewing Pattern Scrap Fabric Girl's Purse with Button Loops www.fynesdesigns.com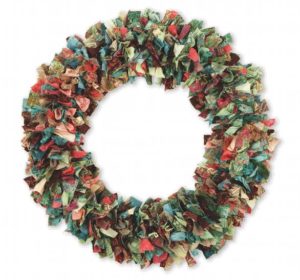 95. DIY Scrap Fabric Quilted Cable Cosy Organizer with Fold-Up Encloser www.liveitloveitmakeit.com
96. Free Patterned Sewn Headband Craft from Flexible Fabric Scrap swoodsonsays.com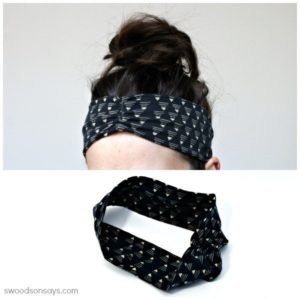 97. DIY Scrap Fabric Fruit Ornaments with Hanging End Loops www.liatsy.com
98. Scrap it, Craft it: 99 Scrap Fabric Crafts & Yarn Craft Ideas www.simplynotable.com