9 Easy Popsicle Stick Catapult Design Ideas for Kids- Stem Activities
littlebinsforlittlehands.com
Popsicle stick catapult for kids, – different types of catapult made with popsicle sticks, pencil, bands, cloth dryer clips and binder clip.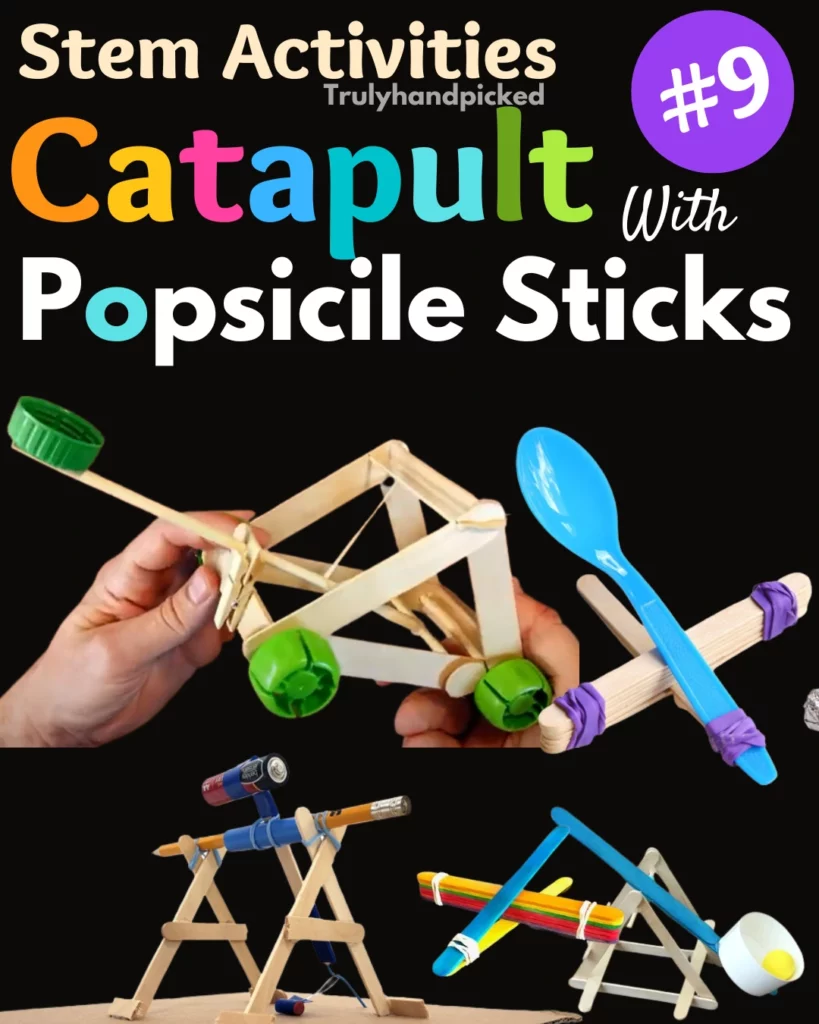 This is a fun, safe way to get your kids involved in science and engineering.
The catapult is easy to make and will be a great addition to any playroom. It's also great for older children who are interested in engineering, but don't have the space or money for a full-size lab! 😉
This was such a fun activity for our family! The kids really enjoyed seeing their creations fly through the air and watching them hit different objects on the ground.
Let's build some popsicle stick catapults! Kids will love building the first catapult with only four popsicle sticks, then challenge themselves by building a larger, more difficult one with more sticks. Both are great fun.

#popsicle #popsiclestick #crafts Learn how to build a popsicle stick catapult for the best STEM projects and fun physics for kids. Our popsicle stick catapult instructions and videos are easy!