#72 Special Things to do in Switzerland, Attractions, Food, Festival & Cost of living
Things to Do in Appenzell: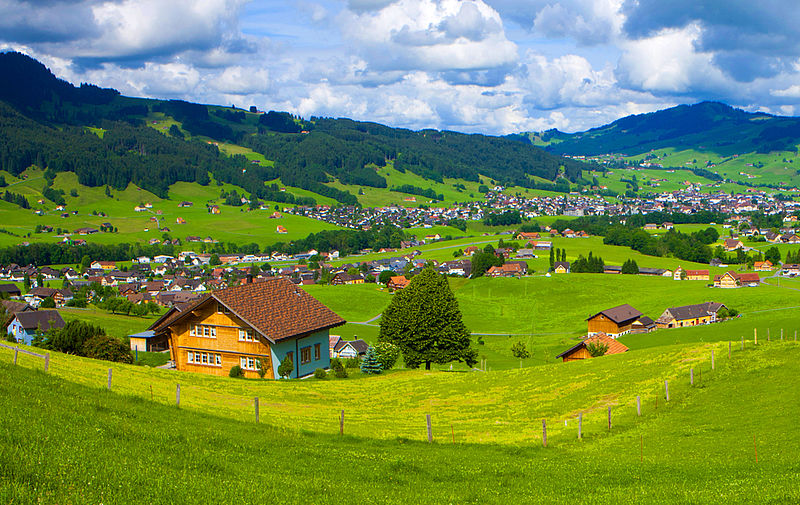 Appenzell is another fascinating countryside of Switzerland which has been one of the main attractions of this country since the 12th century and till now its lure millions of tourists from all over the world. Hiking, corpus Christi, museum are those place which is a magnet for travelers and music and beer are those two specific things which entertain the tourist to the utmost during the Appenzell vacation.
Appenzeller Bahen, Santis der Berg, Ebenalp Cable Car, St. Mauritius Church, Museum Appenzell, Appenzell Bier, Brauerei Locher AG, Refugio Asher, Kunsthalle Ziegelhutte, Café-Confiserie Laimbacher, etc. are those places where you can spend your vacation entertainingly. So, whenever you are looking for things to do in Appenzell, you must visit these above mentioned places; for more exciting outdoor activities you can visit Appenzeller Badi as well!
Appenzell countryside area is the ecstasy of Switzerland which offers numerous places to visit and these three are the tops most among them-
Appenzell Bahnen: This is the most highlighted place of this village that is enriched with some cherished countryside views along some refreshing or rejuvenating atmosphere of the main town with its natural air!
St. Mauritius Church: the holiest place of this village which has some valuable sacred symbols of ancient Greece. This church is placed at the town of Marktgasse of Appenzell which surprises several travelers with its amazing architecture quality.
Museum Appenzell: This museum also contains lots of artistic objects along with numerous prehistoric components that will remind us the traditional corner of the village along with Roman culture.