#72 Special Things to do in Switzerland, Attractions, Food, Festival & Cost of living
Fribourg City and Things to do here: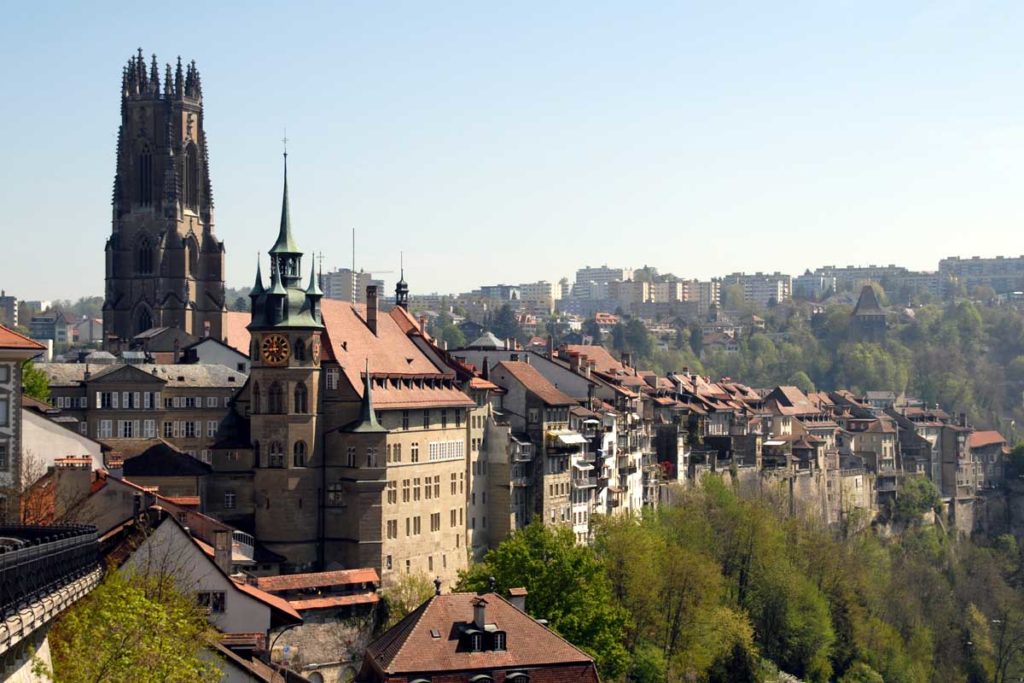 Fribourg is another oldest city of Switzerland which is legendary because of its elderly cathedral and vintage views. This place highly is appreciated as the sacred and religious atmosphere and thus festival it that specific time when this city faces the most crowds and tourists from all over the world.
St. Nicolas Cathedral, Funiculaire tramways, Bern bridge, Art Museum, Specialty Museum, History Museum, Shopping malls, Pont Du Milieu Bridge, L'Hotel De Ville, Schwarzsee water bodies, Magdalena Hermitage, Theme Parks, etc. are some mentionable places of this city where you can do lot of amusing activities in your Switzerland visit!
Fribourg city is full of historical spots and sacred places; among them, these three places are must watch spots among them-
Sauvage Tower: This is the medieval tower of this canton where people can see the exhibition of various arts which come from the numerous art experts and artists from all over the world. People, who have a fetish of different kinds of artworks, must visit this place on Thursday to get the best of it!
Musee Gruerien: This museum holds the value of the history of Switzerland along with the ancient art and tradition of this city. This place is mostly famous for its outstanding folk art from a different corner of this universe.
Botanic Garden Fribourg: This garden has some never forgettable landscapes from each side, which was founded in the year 1937 with 5'000 botanical species. The main reason for popularity of this garden is that it was the only bilingual botanical garden of Switzerland and till now, it remains the same!