#72 Special Things to do in Switzerland, Attractions, Food, Festival & Cost of living
Lucerne City and Things to do here: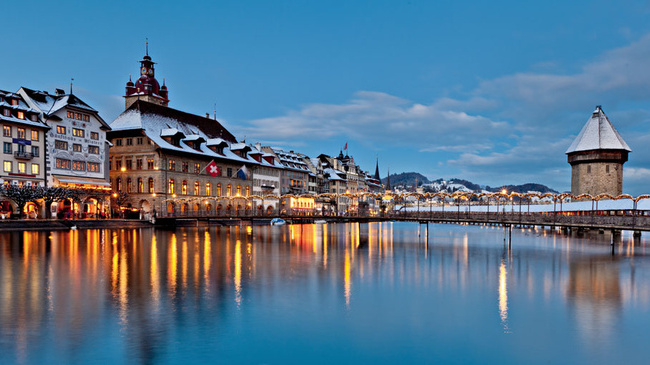 Lucerne is the Alpine town of the country that is renowned for its medieval Chapel Bridge. This city is also filled various striking tourist places which are rich with mesmerizing nature views and thus, it is considered as one of the most popular tourist attracting of Switzerland by the millions of travelers from all over the world!
If you visit once this city in your Switzerland trip, you must visit the oldest wooden bridge in this country Spreuerbrucke, the old town, Museum Sammlung Rosengart which is famous for Rosengart collection, Swiss Transport Museum, Jesuit Church, Lion Monument, old Town Walls, Glacier Garden, Hofkirche, Lake Lucerne, etc. apart from the Chapel Bridge.
Though Lucerne alpine town also yet, it has several striking natural spots to lure the tourists and among theme, these two places are worth a watch for every traveler who ever stopover this city once-
Mount Pilatus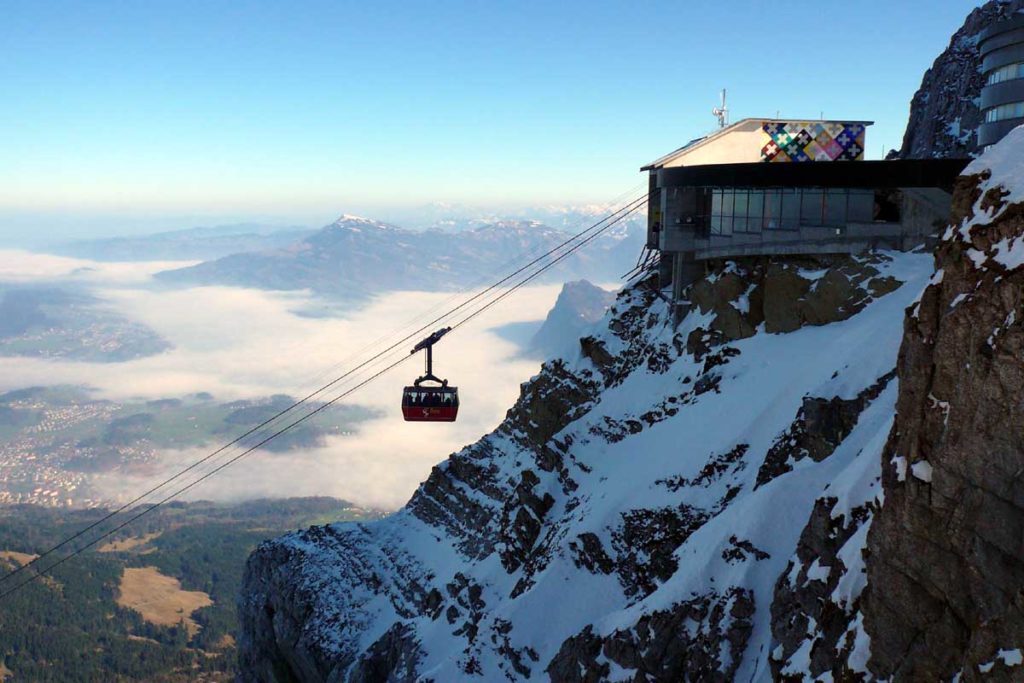 Mount Pilate is mostly famous for its never-ending natural beauty and a spectacular view of the mountain. It is located 9 miles south of the main city and 7000 feet above from the sea level. In prehistoric times, people were believed that the mountain was a haunted place yet the superstition had broken by some brave mountaineers after that and nowadays, climbing that mountain is being the best attraction of this place.
Chapel Bridge:
This Bridge is one of the oldest medieval wooden roads converted bridge not only in Switzerland but, also in the whole Europe too! This bridge was built in the year 1333 and has repaired in the year 1993 in some damage sections. The Wazzerturm at the end of this bridge or the fortification in the name of Peter Chapel are some chief magnetism of this bridge for the utmost tourist.
Lion Monument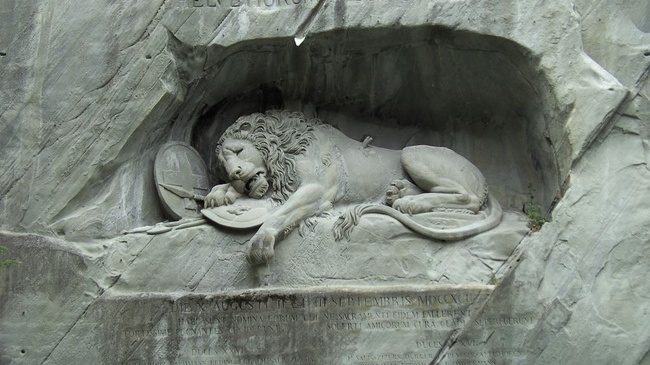 Lion Monument is one mentionable place of this city which is regarded as the reminiscence of French Revolution. This is the sculpture of a slain and tearful lion which was build during the revolution period to give a tribute to those brave Swiss guards who had sacrificed their lives to a betrayed King! Definitely, this place has a huge historical value and thus able to attract millions of travelers from all over the world to visit this place at least once if they ever come to the Lucerne city!
Lake Lucerne Switzerland